MCD Member Trip: New York
Event Navigation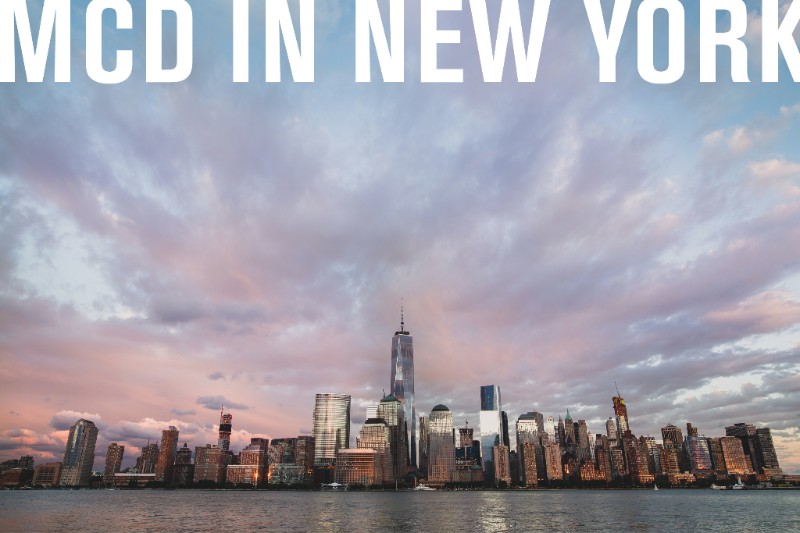 Join us in New York, October 4 – 8, 2017 and experience this bustling city from a craft and design-driven perspective with former director of the Museum of Arts and Design in New York, Glenn Adamson. Author of The Craft Reader, Thinking Through Craft and The Invention of Craft, Adamson will personally guide us through this energetic city for a one-of-a-kind adventure.
Delve into New York's vibrant art scene through a myriad of handcrafted events and stay at the Le Parker Meridien. Visit the studios of designer and activist Sebastian Errazuriz, New York-based textile artist Scott Bodenner, internationally renowned artist Michele Oka Doner, artist Liz Collins and several more! We've planned tours of the Studio Museum, Urban Glass, Donald Judd Foundation and an insider's peek into the private collections of Susan and Fred Sanders and Mike DePaola. Additionally, we'll be celebrating the roots of American cuisine surrounded by the spirit of Harlem at the Chef's Table with Chef Marcus Samuelsson at Red Rooster and enjoying cocktails at Bernice Wollman and Warren Rubin's Central Park penthouse.
New York MCD Member's Trip
October 4 – 8, 2017
Download the registration form
Tickets: couples- $1900 each, single ticket- $2100 each

Don't miss this special trip for members at the Supporter level ($250) and above. We have space for up to sixteen attendees. Air travel is not included.
Reserve your spot now with a $900 deposit per person no later than May 26th. To place your deposit, contact Caroline Holley at cholley@sfmcd.org or call 415.773.0303. 
Details
Start:

October 4

End:

October 8

Event Categories:

Event Tags:
Event Navigation