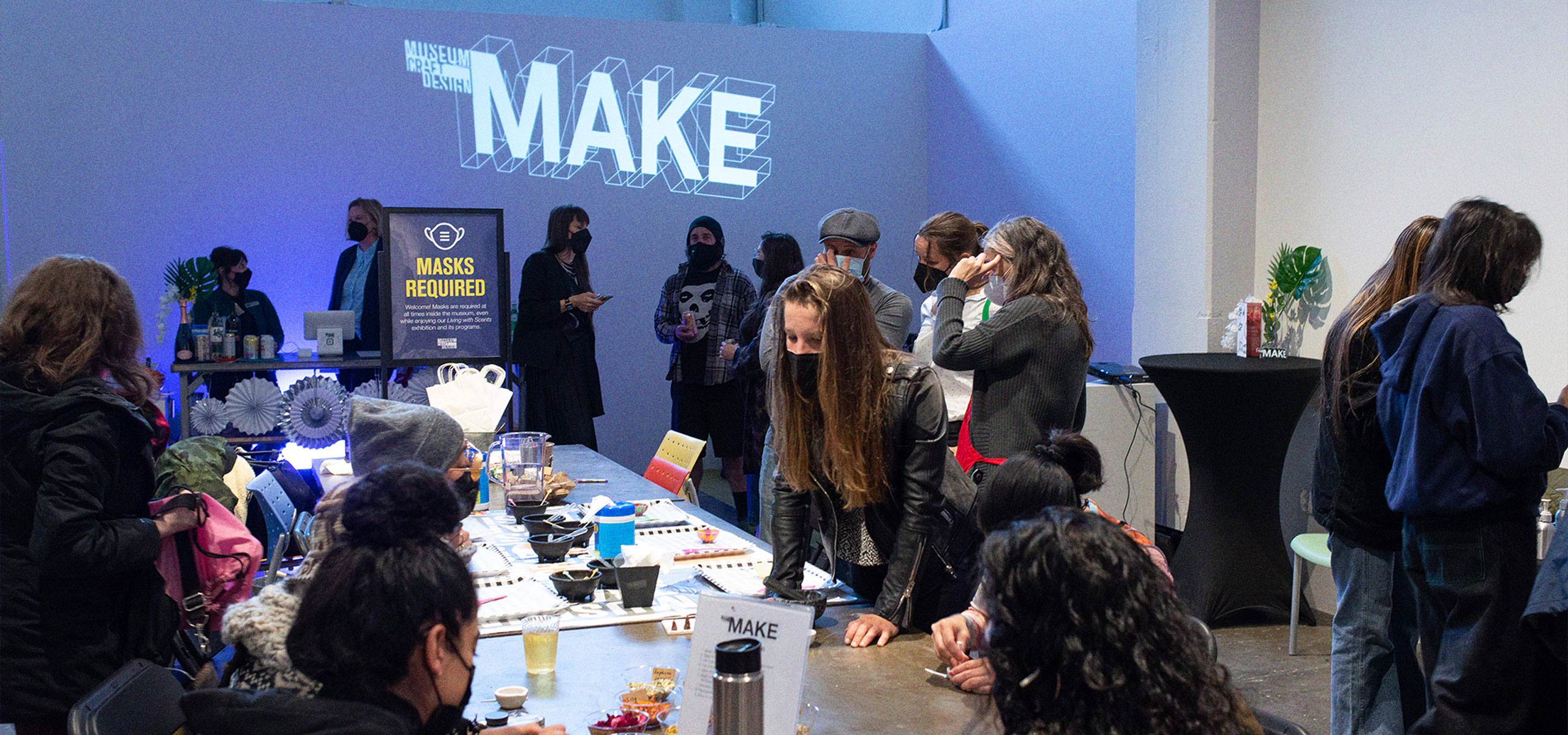 MAKE
May 19, 2022 @ 5:30 PM

-

9:00 PM
Museum of Craft and Design
On the third Thursday of each month, collaborate with artists and makers, explore unique themes, and re-think materials through creative design projects– all happening after-hours in the MCD galleries!
This month, explore The Object in its Place: As Designed by Ted Cohen with an Author Happy Hour featuring Signe Mayfield, author of the book that inspired the exhibition! Get your book signed and hear from Signe about how the documentation of Ted's legacy came to fruition.
Then get hands-on in the galleries with a mini glass sculpture design challenge, harness Ted Cohen's power of light design with DIY suncatchers, create a museum marquee-inspired sign using upcycled Blow Up Lab display materials, and craft your own cabinet of curiosity for holding whatever collections you hold dear! Live acoustic music provided by Birdsong, for the special ambiance of an evening at Ted's residence. 
Step into Living with Scents to take a break and take a breath with a Lightbrush x TidalFire interactive spacial projection, DIY grounding bracelets, and MNDFL coin giveaway!
Pre-registration is encouraged. All activities are free with admission.
Tickets: $10 General Admission, $8 for Students and Seniors, MCD members FREE.
Due to the current rise in COVID-19 cases and to protect the health and safety of you and our staff, there won't be drinks and food served during this month's MAKE.
*Activities subject (but not likely!) to change without notice.
Make the most of your MCD Membership. This event is FREE for Members and members receive two complimentary drink tickets. Don't forget to stop by the Museum Store on your way out and get your 10% off discount!
Not an MCD Member? Join today and get free and discounted tickets to MCD's signature programs, events, tours, and more!
All visitors will be required to wear masks inside the museum. MCD requires all visitors to provide proof of vaccination. Learn more about MCD's guidelines here.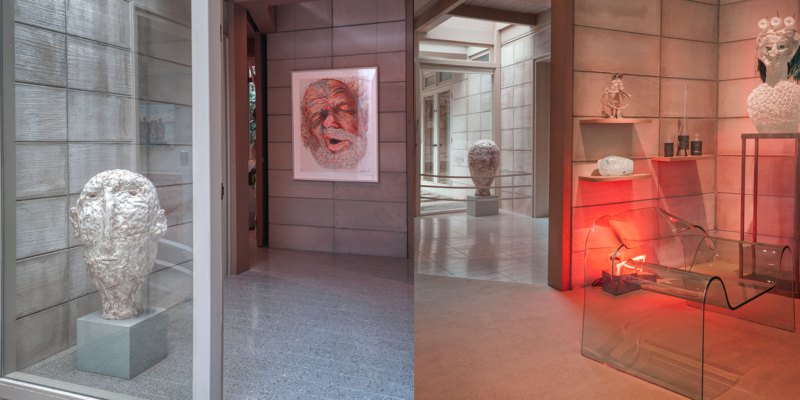 THE OBJECT IN ITS PLACE: AS DESIGNED BY TED COHEN
February 12–June 5, 2022
When Theodore Cohen puts The Object in Its Place, it is an exceptional and extraordinary result. He brings the object to life and makes each piece glow in its place.
+ Learn More