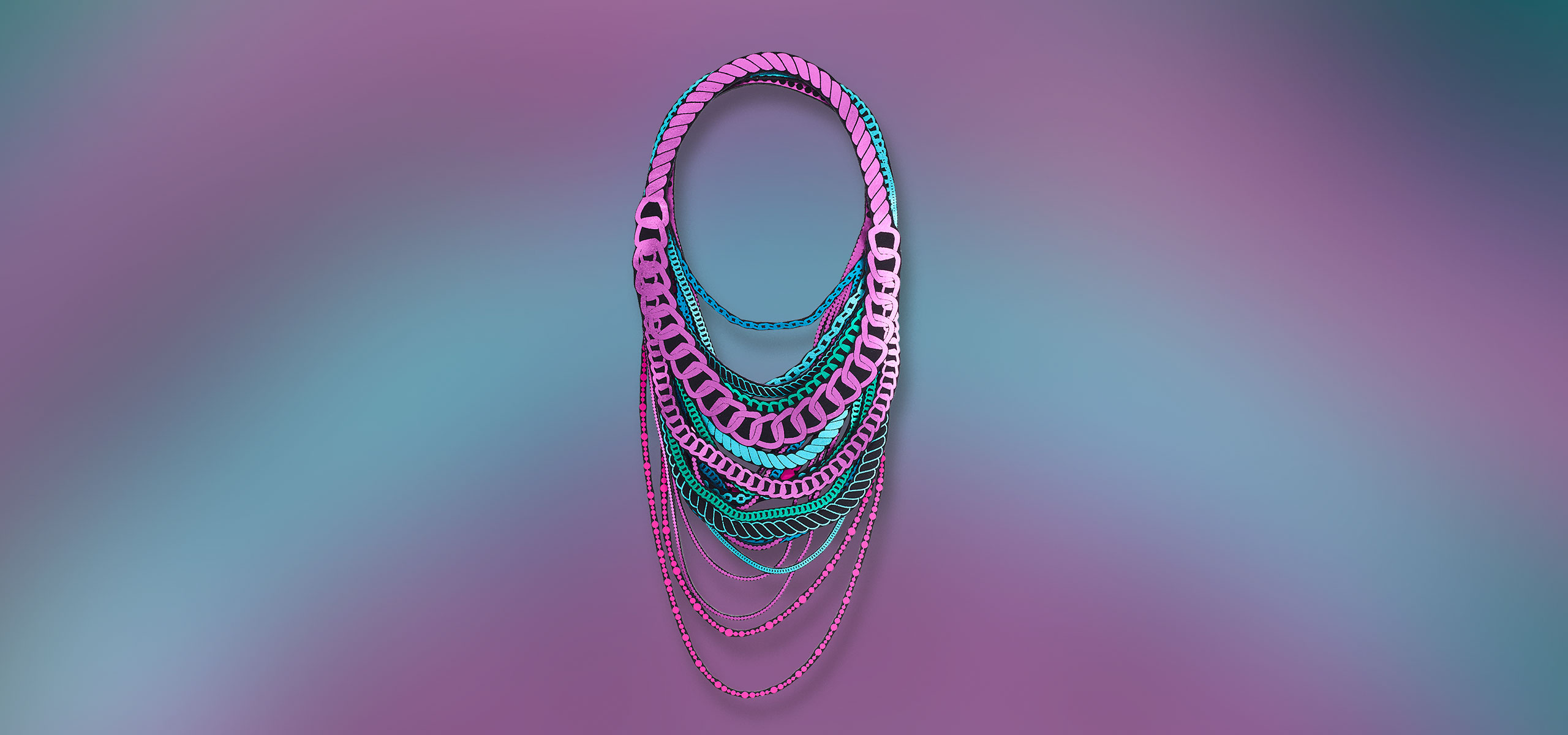 Uli Rapp Trunk Show
June 3 @ 11:00 AM

-

3:00 PM
Museum Store
Join us on Saturday, June 3 between 11:00 AM—3:00 PM for a special Trunk Show featuring the work of Uli Amsterdam. Uli will be bringing her worldwide appeal to MCD with a virtual appearance at 12:00–12:45 PM to answer visitors' questions and talk about specific pieces. Come experience all the fabulous new pieces made by Uli Rapp.
Uli's fabulous pieces are produced in Amsterdam, by hand and with love by Uli and her team. They are worn all over the world and can be found in permanent collections of international museums and private collectors. They are sold at shows and galleries in Paris, Miami, and Dubai.
Uli's necklaces, brooches, and earrings interpret a love for antique gemstones and pearls contrasting with chunky chains. All pieces are skillfully handmade in screen print on lightweight soft materials. The combination of a contemporary artist's tools with the hint of past splendor makes for titillating jewelry: conversation pieces for bold wearers like famous Architect Zaha Hadid, Designer Nathalie Rykiel, or Boy George.
About Uli Rapp
Uli Rapp (1974) received her Masters degree in jewelry design at the prestigious Sandberg Institute in Amsterdam. Fascinated by the Elizabethan splendor in dress decoration she translates it into wearable contemporary jewelry. Her collections have developed rapidly in a sophisticated style and use of smart materials – she invented a technique to apply medical plastic between textiles.