MCD Speaker Series: TEA Performance
March 19, 2016 @ 2:00 PM

-

3:30 PM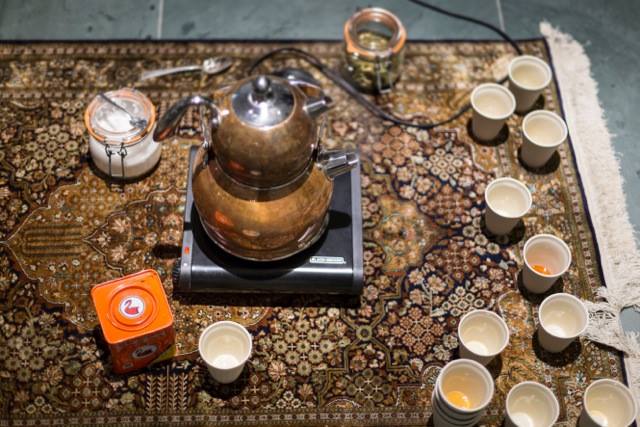 You are invited to come sit, sip, and reflect over a cup of tea with artist, activist, and Iraq War veteran Aaron Hughes.
In memory of the thirteenth anniversary of the U.S. led invasion of Iraq, Hughes will hosts a Tea performance at the Museum of Craft & Design in conjunction with "Art and Other Tactics."
The Tea performance is an ongoing dialogue that traverses a variety of spaces, from the tea sipped in a San Francisco coffee shop, to a cage in Guantanamo Bay, to a motor pool in Iraq; tea is not only a favored drink but a shared moment that transcends cultural divides and systems of oppression.
When someone sits, sips, and reflects over a cup of tea there is space to ask questions about one's relationship to the world: a world that is filled with dehumanization, war, and destruction; a world that is filled with moments of beauty, love, and humanity. The Tea performance uses this space to offer individuals an opportunity to share and discuss their personal relationship to war, detention, and torture.
Spaces are limited to 20. Please pre-register with your donation today. No one turned away for lack of funds– contact cjones@sfmcd.org with questions.
Suggested pricing:
•$10 non-members
•$5 students/seniors
•Veterans FREE
•Members FREE
DONATIONS:
https://51211.blackbaudhosting.com/51211/MCD-Adult-Programming
Photo credit: mage: "Tea Project Performance at The Museum of Modern Art, New York." Photograph by Beatriz Meseguer