MCD Visible Transparency Project: Ruth Tabancay • Week 1
May 28, 2016 @ 2:00 PM

-

4:00 PM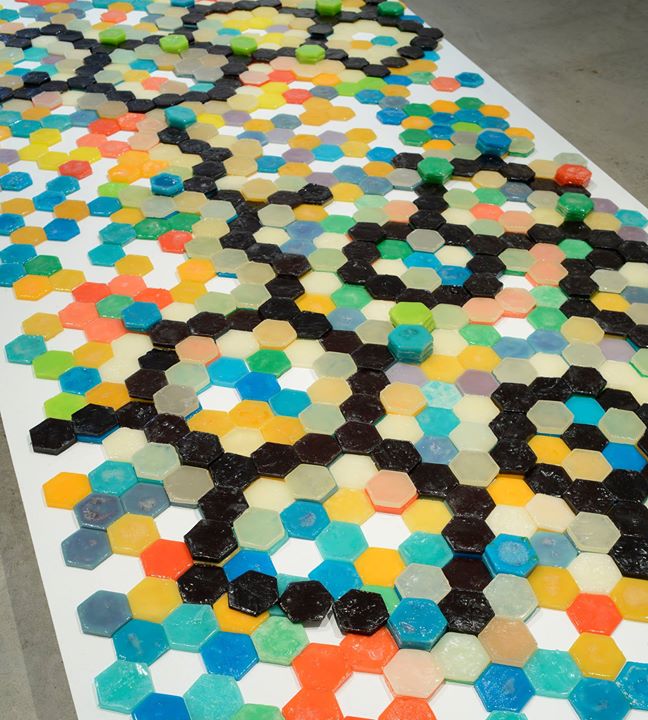 Join us for the first weekend session of the MCD Visible Transparency Project: Ruth Tabancay!
"Lines That Tie" artist Ruth Tabancay visits the museum to install the next phase of her piece, "Interlinked." As a young child puzzling over the patterns of tiles on her grandmother's bathroom floor, Tabancay now uses hundreds of hexagonal cast sugar tiles to illustrate geometric design, molecular structures of compounds in which she has a personal interest, and other geometric figures.
Come watch "Interlinked" evolve as a part of MCD's Visible Transparency Project, connecting audiences to the processes of art installation and exhibition.
FREE with general admission
Let us know you're coming! RSVP: http://bit.ly/1T1UcV0