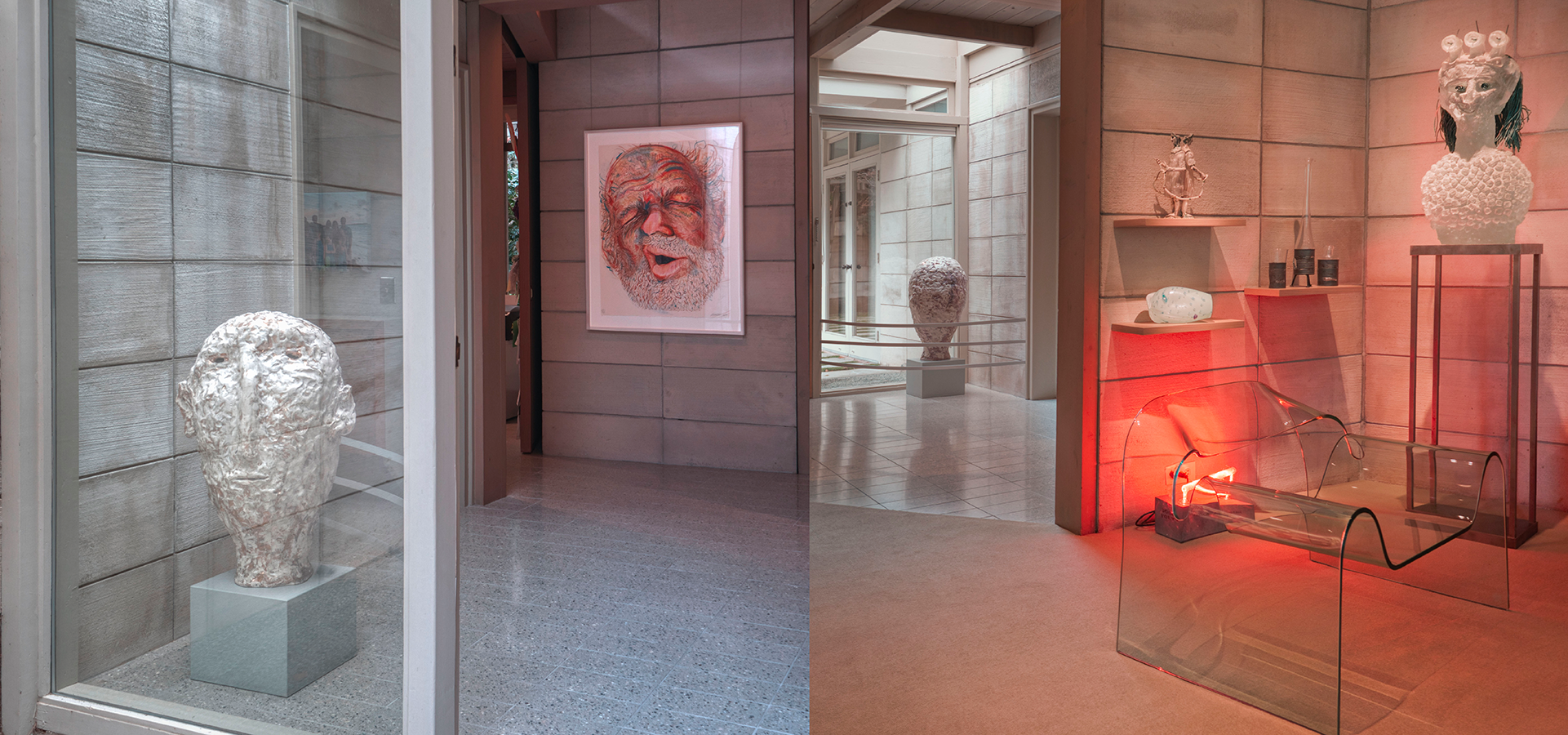 THE OBJECT IN ITS PLACE: AS DESIGNED BY TED COHEN
February 12–June 5, 2022
Guest Curator:
Carol Covington

Support for The Object in Its Place: As Designed by Ted Cohen is provided by Alyce and Steve Kaplan, Barbara Waldman, Joy Tahan and David Ruddell,  Arlene Garfinkle, Leslie Selcow, and Evans and John Wyro. In kind support provided by Blow Up Lab.
The Museum of Craft and Design is proud to present a special exhibition celebrating the extraordinary career of Exhibition Designer Theodore ("Ted") Cohen. Ted has described his techniques and visions in an informative book, The Object in Its Place: The Art of Exhibition Design by Ted Cohen, written by Signe Mayfield, featuring thousands of art objects he has designed in many places throughout his illustrious career. This exhibition brings art from the book to life, celebrating the "fabulous" career of Ted Cohen's extensive years as an exhibition designer.
Because Ted has brought his design eye to so many artworks in so many spaces throughout so many years, it is hard to choose which objects to feature in a single place. We hope this special selection of works from some of his favorite places, artists, and collectors will give an inspiring glimpse into the aesthetic "worlds" he created.
The exhibition, also designed by Ted Cohen, features artworks from the publication. Culling from museum exhibitions and private collections all designed by Ted's discerning eye, the exhibition will feature a selection of works in wood, glass, fiber, and ceramics by celebrated artists, such as Mildred Howard, Peter Voulkos, Robert Brady, Marilyn Levine, Mary White, Clifford Rainey, and Therman Statom.
When Theodore Cohen puts The Object in Its Place, it is an exceptional and extraordinary result. He brings the object to life and makes each piece glow in its place.
Above Image: Left section: Entrance to living room in Wyro residence. Foreground: Cini Boeri and Tomu Katayanagi, Ghost Lounge Chair, glass. At back: Bill Concannon, 5000 Volts, neon. Top shelf: Judy Hill, Ida y Volta, glass and ceramic double figure. Lower shelf: Hank Murta Adams, Head, blown glass. Right: Hank Murta Adams, Head, blown glass. Right: Hank Murta Adams, Colossal Olives and Beef (three bottles in glass and tin). On pedestal: Hank Murta Adams, Statistician, cast glass and copper. Photo: Frank McGrath. Right section: Entry to Wyro residence. Right: Robert Arneson, Up Against It, 1980, color lithograph. Left: Xavier Toubes, Head/Cabeza fired clay and glazes.
All visitors need a daily admission ticket, even those receiving free admission. Tickets may be purchased at the front desk or online in advance. Reserving tickets online is not required, but encouraged. Proof of vaccination is required prior to entry. Guests must wear masks at all times inside MCD.
360º VIRTUAL WALK-THROUGH
To view in full-screen, please click the icon on the bottom right corner. You will need to disable ad-blocking software in order to view it.
A VISIT WITH THEODORE "TED" COHEN: OAKLAND COLLECTION AND RESIDENCE
Akio Takamori, Ann Wolff, Annabeth Rosen, Bertil Vallien, Candace Kling, Clifford Rainey, Dan Dailey, Dominic Di Mare, Garry Knox Bennett, Goro Suzuki, Hank Murta Adams, Joe Brubaker, John Lewis, Judy McKie, Kati Tuominen, Ken Matsumoto, Ken Mihara, Koichiro Izezaki, Latchezar Boyadjiev, Marilyn Levine, Mary Bayard White, Matei Negreanu, Mildred Howard, Peter Voulkos, Robert Brady, Stephen Braun, Terry Turrell, Therman Statom, Tom Wegman, Toots Zynsky, Viola Frey, Wendy Maruyama, and Xavier Tobias.
MCD welcomes the opportunity to work with you to craft sponsorship opportunities and benefits that suit your philanthropic and marketing goals. All sponsorship gifts are fully tax-deductible.