Judas Recendez
Saturday, October 10, 2015
2:00-3:30 PM
Judas Recendez joins us to recount his experience in using ceramic arts to help heal from an IED explosion during his second tour of duty in Iraq. Join us for this compelling conversation in conjunction with Art and Other Tactics: Contemporary Craft by Artist Veterans.
"The valuable lesson of my process is the ability to use sculpture and various mediums to narrate the dialog of my artistic voice, and is one that I choose as a life long evolution. This evolution will continue in my artistic experiences, such as producing art, viewing the art of the world, as well as, a mentor who will inspire and nurture the future artists of our society." – Judas Recendez
Judas Recendez is a ceramic artist who spent his youth in sunny Visalia, CA, surfing, hiking and exploring an interest in fine art and ceramics. Recendez is a U.S. Army Veteran of the Iraq War who participated in 2 tours of combat before an IED explosion caused him to lose both legs in 2006. During recuperation he honed his ceramic practice at the Walter Reed Art Center, the Corcoran School of the Arts and Design (Washington, DC) and is now in his new home/studio which was built by Homes for Our Troops in 2011. His custom home in Fredericksburg, VA, is designed to accommodate his special needs and his pottery wheel is adapted with a hand pump. His wife, Kristine states that through his art he has found a voice – "He's served, he's sacrificed, he's healed through pottery." — via Craft in America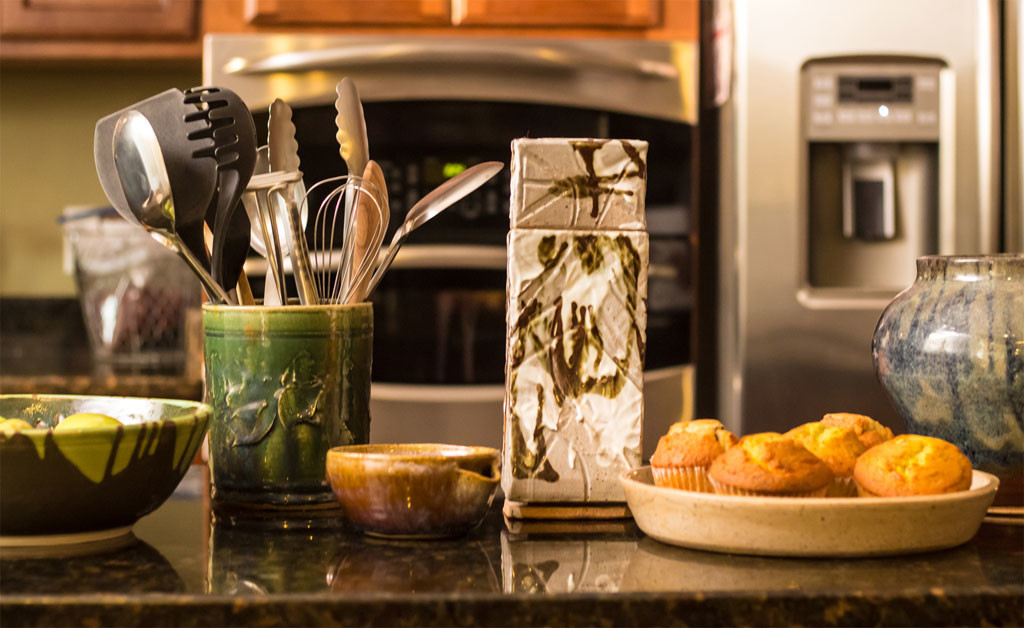 Ceramics by Judas Recendez.  Photograph by Mark Markley.