San Francisco, CA (March 1, 2021) – The Museum of Craft and Design is launching a new artist opportunity with Call & Response, a nationwide online exhibition and artist marketplace. Working alongside the Museum of Craft and Design's Executive Director, JoAnn Edwards and Curator, Ariel Zaccheo, Call & Response will be juried by Glenn Adamson, Curator, Writer, and Historian; Ebitenyefa Baralaye, Ceramicist, Sculptor, and Designer; and Nate Watson, Visual Artist, Educator, and Executive Director of Public Glass. The winning piece will receive a grand prize of $1,000, the runner-up will receive $500 and third place will receive $250.
The national reckoning for social justice spurred by protests and the Black Lives Matter movement has made clear that all museums and arts organizations must do better to represent, engage, financially support, and communicate with their BIPOC communities. "Craftivism," as coined by Betsy Greer in her 2011 essay "Craftivist History" in Extra/Ordinary: Craft and Contemporary Art, celebrates the power of craft to bring about political change. Call & Response intends to highlight artists who are working at this crucial intersection of craft and activism, uplifting their political ideals and their communities through their medium of choice.
This open call to artists and craftspeople age 18 and older, throughout the United States, will culminate in a juried exhibition to be displayed virtually on sfmcd.org starting July 30, 2021. BIPOC artists are encouraged to apply. All entries will be juried and the top 50 will be presented in the virtual exhibition. Additionally, selected artists will have the opportunity to sell their artwork online via the MCD Artist Marketplace on sfmcd.org through September 30, 2021. An entry fee of $5.00 is paid directly to SlideRoom for use of their software. The deadline to enter is May 31, 2021.
Learn more at sfmcd.org/callandresponse.
###
For more information contact:
Sarah Beth Rosales at sbrosales@sfmcd.org
---
About the Jurors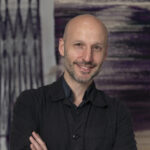 Glenn Adamson is a curator, writer, and historian based in New York. He has previously been Director of the Museum of Arts and Design; Head of Research at the V&A; and Curator at the Chipstone Foundation in Milwaukee. Adamson's publications include Thinking Through Craft (2007); The Craft Reader (2010); Postmodernism: Style and Subversion (2011, co-edited with Jane Pavitt); The Invention of Craft (2013); Art in the Making (2016, co-authored with Julia Bryan-Wilson; and Fewer Better Things: The Hidden Wisdom of Objects (2018). His new book, Craft: An American History, will be published by Bloomsbury in January 2021.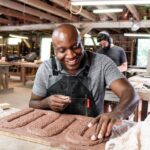 Ebitenyefa Baralaye is a ceramicist, sculptor, and designer. His work explores cultural, spiritual, and material translations of objects, text, and symbols interpreted through a diaspora lens and abstracted around the aesthetics of craft and design. Baralaye received a BFA in ceramics from the Rhode Island School of Design and an MFA in ceramics from the Cranbrook Academy of Art. Baralaye was an AICAD Teaching Fellow at the San Francisco Art Institute from 2016 to 2018 and will be featured in the "Objects: USA 2020" exhibition and catalog. He is currently an assistant professor and the Section Head of Ceramics at the College for Creative Studies in Detroit, MI.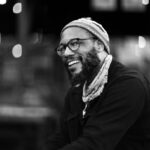 Nate Watson currently lives and works in San Francisco as a visual artist, educator, and the Executive Director of the Bay Area arts non-profit, Public Glass.  Before pursuing a graduate degree at the California College of Arts in 2004, Nate received a BA in history from Centre College and was awarded grants from the Rhode Island Foundation, and the Rhode Island Council For the Arts for his work concerning immigration, labor, and craft traditions.  In 2012 Nate co-founded Light A Spark, a collaborative glass-focused arts program that provides rare opportunities and resources for youth in the underserved communities of San Francisco. Nate is currently faculty at the California College of the Arts and has lectured nationally as a visiting artist at the Massachusetts College of Art, Centre College, UC Fullerton, Sierra Nevada College, San Francisco State University, The University of San Francisco, and RISD.
---
About the Museum of Craft and Design
The Museum of Craft and Design (MCD) is San Francisco's only museum devoted to craft and design. Founded in 2004, MCD showcases designers, makers, and artists through an exciting and distinctive series of craft and design-focused exhibitions and public programs. As a non-collecting institution, the museum actively collaborates with artists, designers, museums, and universities, as well as design venues and practitioners to create inspirational experiences in the world of craft and design for visitors of all ages. Learn more at sfmcd.org
Visitor Information
Aligning with local and federal guidelines, and social distancing recommendations for the containment of COVID-19, the Museum of Craft and Design is temporarily closed, but you are invited to Create and Connect with MCD@Home.
The Museum of Craft and Design is located at 2569 Third Street (between 22nd and 23rd), in the historic American Industrial Center in San Francisco's vibrant Dogpatch neighborhood. MCD is a North American Reciprocal Museum (NARM) member, a Blue Star Museum, and participates in Museums for All and ROAM. MCD offers free admission to our nation's active-duty military personnel, essential workers, first responders, and their families.