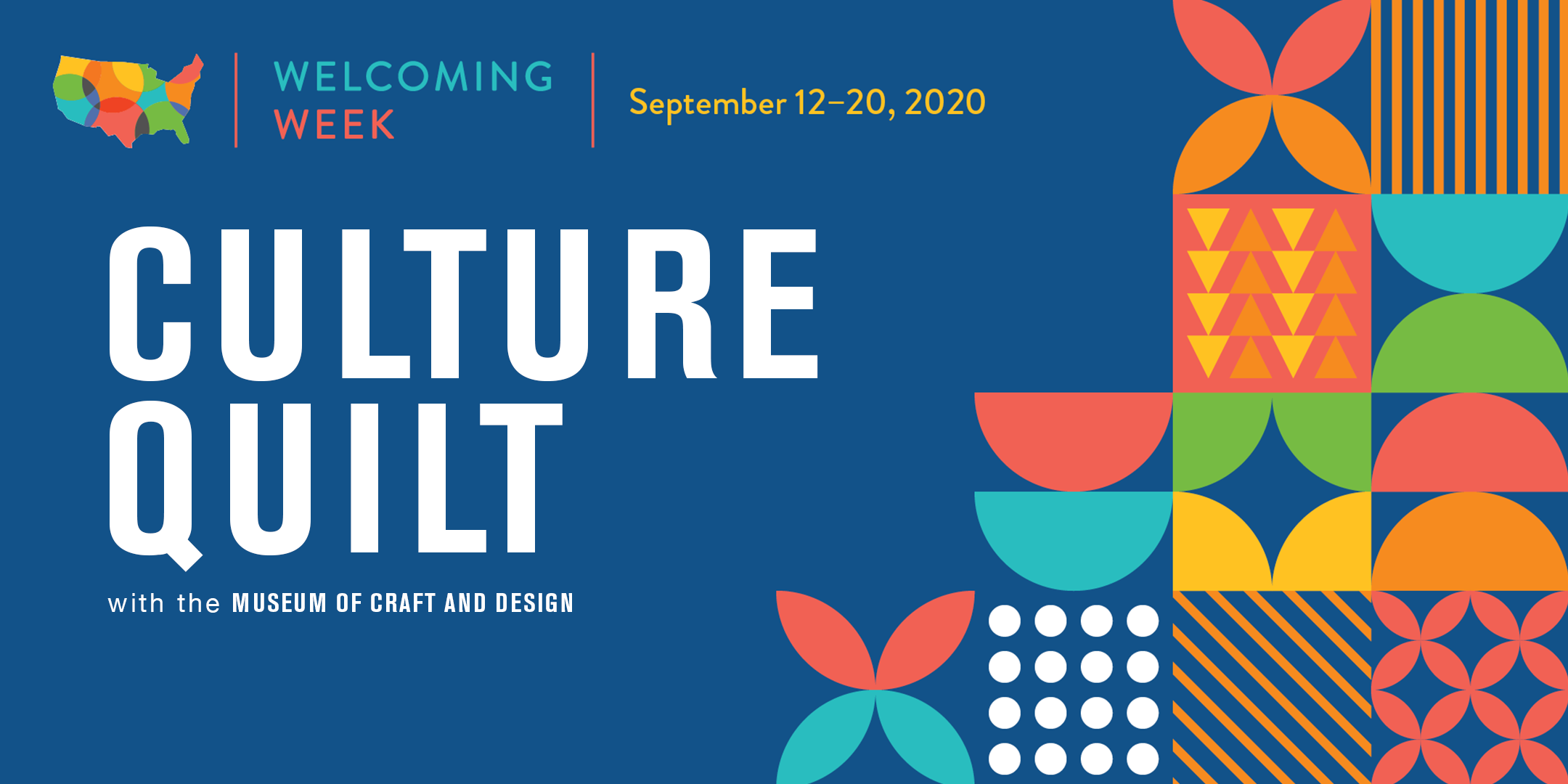 Welcoming Week 2020 is September 12–20 and features organizations and communities bringing together immigrants, refugees, and long-time residents to build strong connections and affirm the importance of welcoming and inclusive places in achieving collective prosperity.
At MCD, we recognize that all Americans (naturalized, native, or not) have some sort of story to tell about our own families' immigration, culture, heritage, and history. From Native traditions to recipes from a distant homeland–this project will collect these stories in a virtual Culture Quilt, which will be displayed in perpetuity as a community gallery on the Museum of Craft and Design website.
Participants are invited to illustrate their chosen story through any manner of expression, whether it's a drawing of a family legend, a collage of old photos, their portrait, traditional textiles, or even a favorite dish. These illustrations will be photographed and uploaded with a 200 word or less written story explaining their meaning. Learn more and upload your submissions here.
Participants are welcome to submit as many images and stories as they like.
Please note: This project is for all ages and will be publicly published. We know not all stories are easy ones, however please try to keep visual content appropriate for all eyes.
Welcoming Week x MCD: Culture Quilt