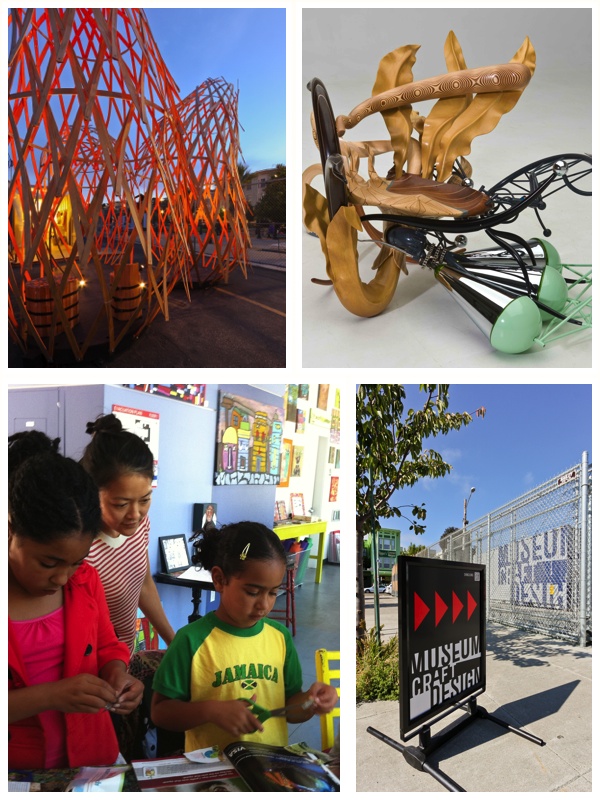 ---
Support Museum of Craft and Design
---
The Museum of Craft and Design can't do what we do without the support of our members, donors, foundations and corporate sponsors.
Become part of our community today to enjoy members-only events, discounts at the Museum Store, and previews of our upcoming exhibitions.
Your Donation Helps in Many Ways
The Museum of Craft and Design depends on many sources of support to present exhibitions at our pop-up museums and programs on contemporary craft and design to our visitors from the Bay Area and beyond. It is thanks to the generous commitment and contributions of our members and donors that we are able to offer these experiences.
 Individual Giving
Help us to showcase contemporary craft and design to residents of and visitors to the Bay Area. Your gift will help us to continue to fund artists, secure our pop-up locations, and develop programs and lectures that are unique to the mission of MCD. Be part of the Bay Area arts community and join like-minded supporters who share your interest for innovative, original and contemporary artists and their work in the Bay Area. Your gift is 100% tax-deductible and can provide MCD with unrestricted support in many ways. Donate now or contact us by email at giving@sfmcd.org to discuss how your contribution can have the greatest impact.
Annual Appeal
Your contributions have been key to our accomplishments, and your financial support is fundamental to our ongoing achievements. As you make plans for your end of year giving, please consider a generous gift to the Museum of Craft and Design and become part of our success as we craft a new year!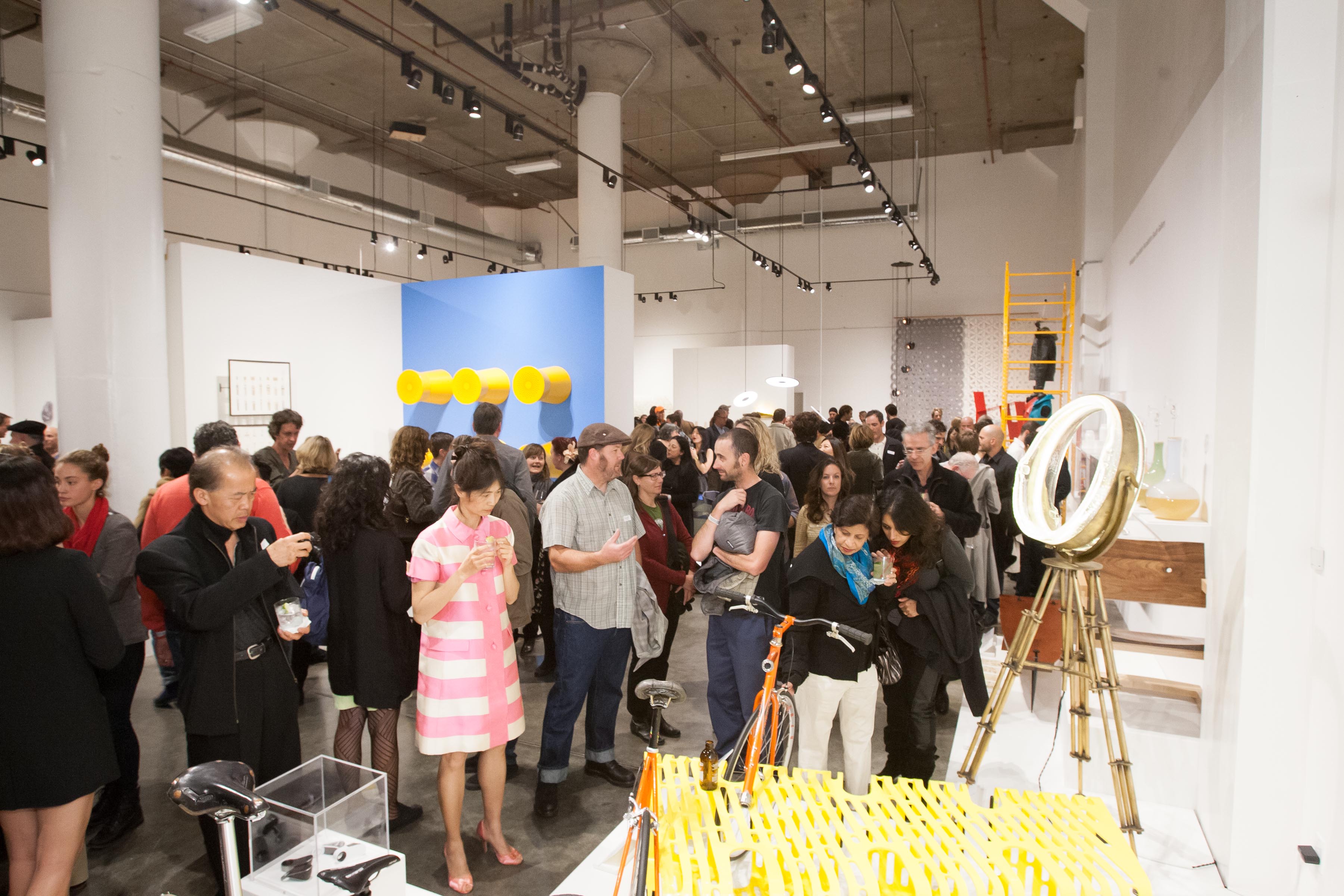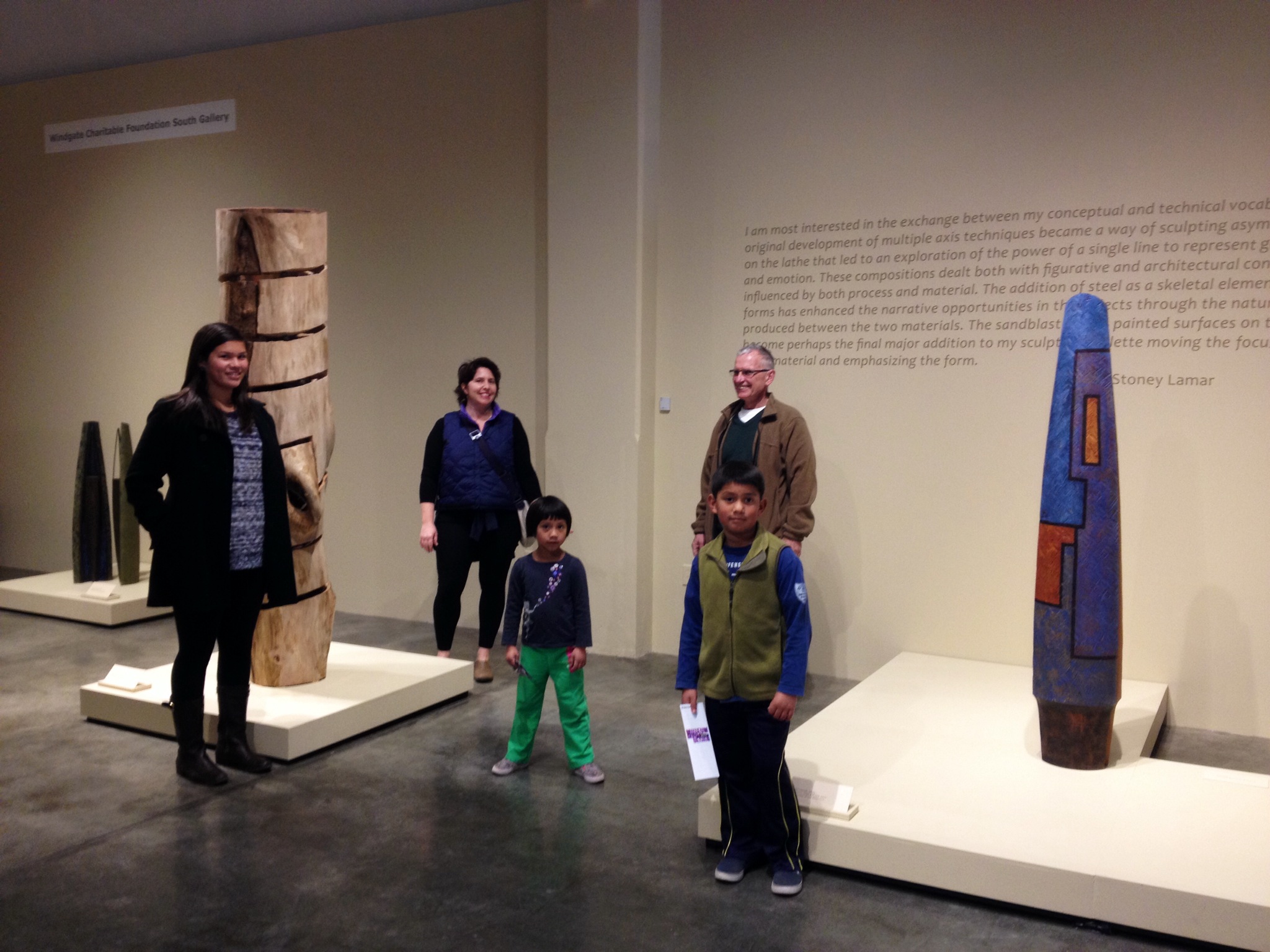 Corporate Sponsorship
Help us to inspire our community and to recognize the creative richness of the Bay Area. Your company's financial contribution is an investment in San Francisco's home for contemporary craft and design. Interested in becoming a corporate sponsor? Please contact us at giving@sfmcd.org to discuss how your company can help bring the best in contemporary craft and design to our visitors from San Francisco and around the world.
A customizable list of sponsor benefits includes:
– Logo recognition in various media within and outside of the Museum
– Name recognition on our website, newsletter and email blast
– Cross-marketing opportunities
– Invitations to special events and programs
Our donors make everything we do possible – from innovative exhibitions, to inspiring programs – and we couldn't be more grateful.
Learn about how to support the Museum of Craft and Design by contacting us at 415.773.0303 or giving@sfmcd.org.
Capital Campaign
Support our Parklet!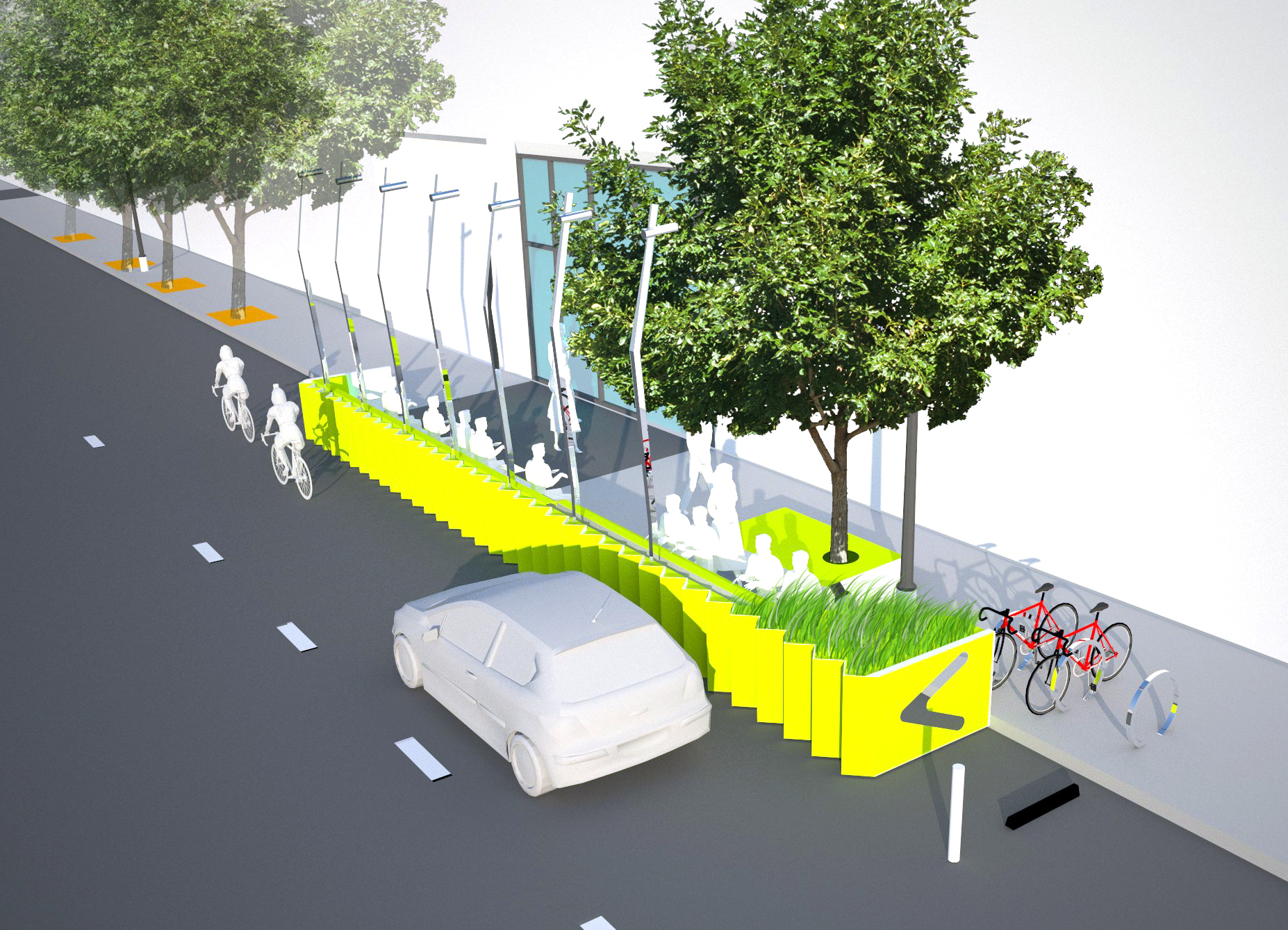 We're launching our 3rd Street Parklet and need your help!
As we near installation, we need a final boost to ensure
completion of the buildout. Although our Indiegogo campaign has closed,
more details on the Parklet can still be found on our Indiegogo page.
MCD Supporters
Thank you to our Members
The Museum of Craft and Design gratefully acknowledges the support from these individuals and companies as of February 2015.
To upgrade your membership, please contact Sara Dermody at membership@sfmcd.org.
Founder Circle
Windgate Charitable Foundation
Anonymous
Museum Circle
John and Robyn Horn
Benefactor Circle
William K. Bowes, Jr. Foundation
Patron Circle
Alyce and Steve Kaplan
Director Circle
Dorothy Saxe
Grants for the Arts/San Francisco Hotel Tax Fund
Stimuleringsfonds Creatieve Industrie
Curator Circle
Babette and Steven Pinsky
Barbara Waldman and Dennis Winger
Anita and Ronald Wornick
Phil Schlein
Jewish Community Federation and Endowment Fund
Sponsor Circle
Bernice Wollman and Warren Rubin
Lisa Bayne Astor and Andy Astor
Lawrence K. Mendenhall and Richard Horan
The Mendenhall Horan Fund of the Philadelphia Foundation
Christine Motley and Neil O'Donnell
Sharon and Barclay Simpson
Consulate General of Israel
Center for Craft, Creativity, & Design
Olle Lundberg
Anne and Ronald Abramson
The Anne and Ronald Ambramson Family Foundation
Alexa Arena
David and Sylvia Wesiz Foundation
The Netherland-America Foundation
Art Alliance for Contemporary Glass
The Bernard Osher Foundation
Ayco Charitable Foundation
Grace Hawthrone
Wendy Norris and Stephanie Versin
Rotasa Foundation
Susan Cummins and Rose Riven
Joe Brubaker
Marilyn and Ken Riding
JoAnn and Ken Edwards
Glass Alliance of Northern California
David Gauger
Dianne Dubois
Donor Circle
Azar Zavvar and Josh H. Oliver
Bernard Jazzar and Harold Nelson
Eleanor and Bruce Heister
Gary Hutton
Laurel Shackelford
Mary and Tom Field
Nina and Ronald Gilson
Susan And Bill Beech
Trina and Victor Shin
Nina Pinsky
Miriam and Roderick Owen
Collector Level Membership
Alicia Grossman
Ann Morhauser
Betsy and Robert Gamburd
Bob Fisher
Burton and Raleigh Fohrman
Christian Luis and Jennifer Crupi
Diane and Rob Master
Elena Levedeva and Al Smith
Helena Foster
Helga and Roy Curry
Jacquelyn Rice and Uosis Juodvalkis
Joan Hull and John Phillips
Kathleen Kelley Soper and Arthur Hahn
Lesley Madison
Lucia Matzger
Marcia Moulton
Mary and Steve Rudolph
Miriam Owen
Nancy and Steve Oliver
Nancy Bushnell
Nina Pinksy
Rebecca Lee
Ron Gilson
Sally Lovett
Samuel Abhaya
Stew Suchman
Sue and John Diekman
Susan and Lee David
Toby Levy and Rick Holman
Valerie Pierce and Michelle Johnson
Clay and Glass Arts Foundation
Supporter Level Members
Arlyne Charlip
Christopher Rolletta
Cynthia and Thomas Fetherson
Debbie and Dan Lauber
Deborah Frieden
Diane and Dave Toole
Diane and Marc Grainer
Diane and Dave Toole
Diane and Thomas Levison
Dr. Isabel Wade and Jan Chernoff
Elizabeth Shypertt and Richard Matzinger
Janet and Victor Schachter
Joanne And James Rapp
Lucy and Robert Berman
Martha and David Bills
Myrna and Harold Tatar
Nari Chong
Nion McEvoy
Renata Gasperi and Donald Frediani
Corporate Sponsors
KLM Royal Dutch Airlines
Dwell Magazine
7×7 Metropolitan Media, Inc
Greystone Hotels
Chevron Humankind
Forest City Enterprises
Metalsmith Magazine
Pacific Gas & Electric
In-Kind
Aram Originals
Bionic
Caldwell Snyder Gallery
Charlotte Kruk
Custom Furniture Design
Dark Horse Wines
Derek Secor Davis
Emiko Oye
Francis Ford Coppola Winery
Gary Danko
Gary Hutton Design
Gauger + Associates
Glenn Wexler
Heather Wilcoxon
Kokkari
Kristin Lora
Kurt Lundquist Photography
Mark Sfirri
Ted Cohen
The Parsonage Bed and Breakfast
Support Us