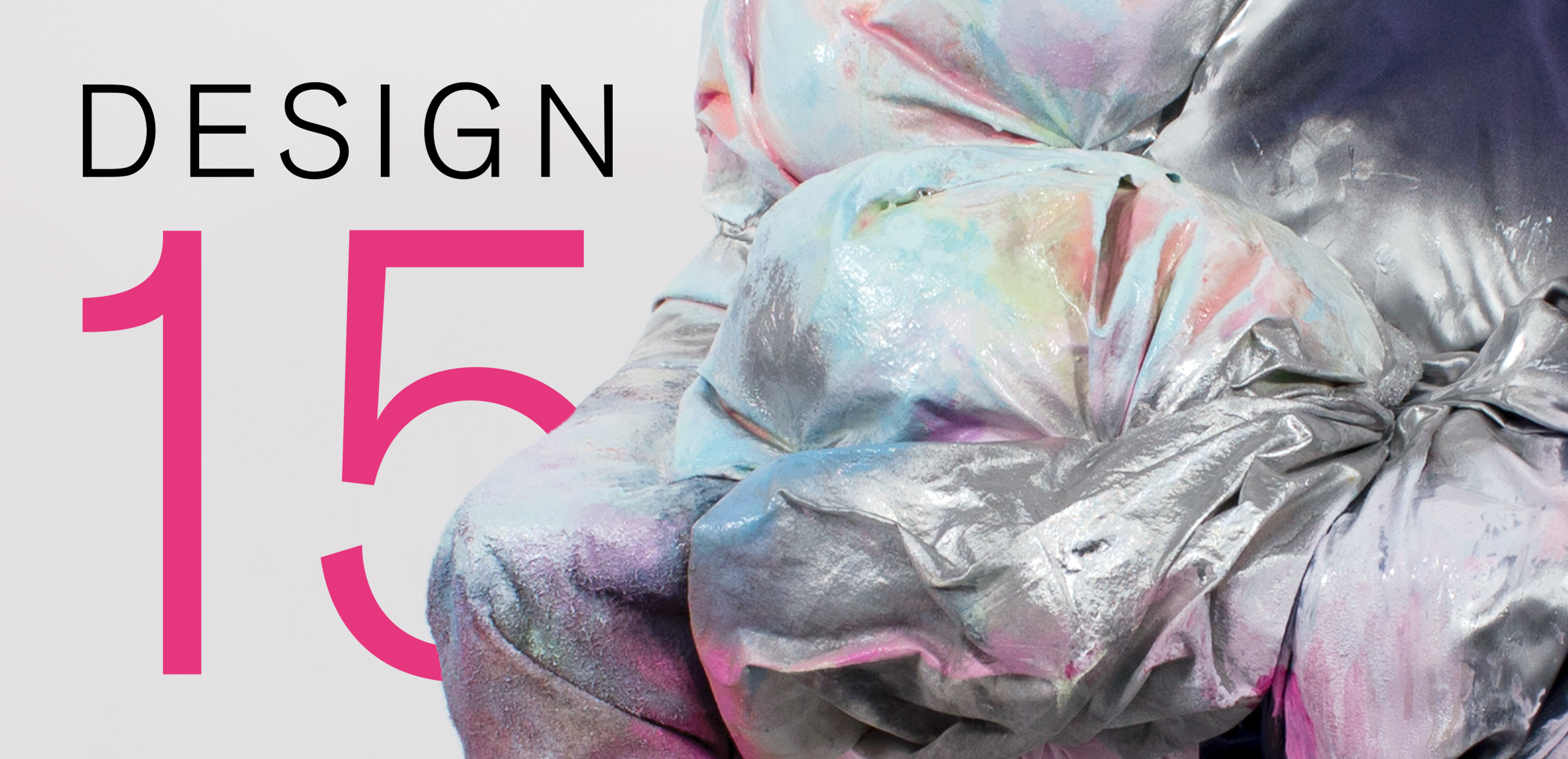 DESIGN 15
Celebrating 15 years in 2019, MCD is San Francisco's only museum dedicated to craft and design. Since opening its doors in 2004, the Museum of Craft and Design has welcomed over a half a million visitors from across the globe. Known for its bold and innovative exhibitions and inspiring MakeArt programs for all ages, MCD will mark this important milestone with a year-long celebration connecting craft, design and community!
DESIGN15 BIRTHDAY BASH
Thank you to everyone who came out for the DESIGN15 Birthday Bash and helped us celebrate 15 years of craft and design on Saturday, July 20, 2019. Check out highlights from the evening here!
15 Ways to Celebrate
MCD brings you fifteen ways to celebrate with activities and special events throughout the year including  
1 | MAKE: DESIGN15 Launch Party
Kick off Design15 with MAKE after hours. Grab a drink and try your hand at ceramics processes and techniques led by local ceramicist Sue Schwartz. Create your own unexpected self-portraits with black and white photographer and traveling artist, Natalia Del Rio and much more. Click here for more details.
2 | Exhibitions Openings
MCD Members see it first! In 2019, MCD presents nine special exhibitions exploring the best of craft and design, from internationally recognized artists and industrial designers to site-specific installations and environmentally-conscious architecture and design. Learn more.
3 | MakeArt Family Day Birthday Party
You're invited to MCD's 15th birthday party! Bring the whole family to MakeArt Family Day and enjoy a host of celebratory activities including the opportunity to win your own birthday party at MCD! There will be spin art and ice cream in the parklet, paper lantern crafts, wearable design and much, much more!
4 | MAKE: DESIGN15 Remix
Revisit some of MCDs most popular activities—with a twist! From hand lettering to soap making and dirty pour planters, guests will have the opportunity to MAKE a myriad of clever upcycled projects to remix any home design.
5 | SF Design Week: MCD DESIGN15 Night
Explore MCD's latest exhibitions and mix and mingle with emerging and established designers during SF Design Week. Learn more about Design Week at sfdesignweek.org.
6 | First Free Tuesdays: Machinist Bar
Enjoy free admission, explore the galleries and get creative with drop-in art activities at the Machinist Bar, launcing in the summer, for all ages in the John and Robyn Horn MakeArt Lab. Sponsored by local Dogpatch business Center Hardware, MCD's new Machinist Bar will be filled with exciting collaborative art making and free take-away projects. Visitors can design and execute a maze for ball bearings, create jewelry from metal bits, sit down to a game of hardware chess and much more!
7 | Designing Change: Creative Conversations
Inspired by the museum's exhibitions and featured artists, MCD's Designing Change series focuses on the ability of creative individuals to inspire meaningful change for themselves and their communities.
8 | Summer Parklet Parties
This summer MCD is taking the party outdoors! Join us in the museum's award-winning parklet for a series of creative activities including pottery under the stars and sensational floral design.
9 | Pop-up Shopping Events  
Meet the artists whose work is represented in MCD's Award Winning Store and discover great design selections in jewelry, books, children's toys, accessories, home goods and gifts.
10 | Design Labs
MCD Design labs are back in 2019—and this year there is double the design! Join exhibition artists, designers and innovators for an afternoon series of intensive hands-on process exploration and design thinking.
11 | Style '19
Don't miss this juried shopping experience celebrating local, national and international contemporary fashion, jewelry and accessories artists. Attendees can discover and purchase unique wearable art, as well as meet the makers.
12 | Sunday Streets Dogpatch: MCD Open House
Each year, Sunday Streets kicks off their season of block parties right here in Dogpatch/Bayview! On May 5, MCD offers free admission and activities around the sustainable theme of Livable City. PLUS ride your bike to the museum and decorate your wheels with crepe paper, ribbons and handlebar poms in the parklet.
13 | Design Challenge
This fall, swing by MCD's Machinist Bar to partake in a blind grab bag Design Challenge! Use various machined components, unexpected materials and craft supplies to create a prototype, sculpture or invention. Be sure to document your design with one of MCD's Invention Patent post cards.


14 | Design Tours and Studio Visits
Discover the artists and designers of Dogpatch, the Bay Area and beyond with curated tours to the artists' studios and design labs. Tours are offered quarterly.
15 | DESIGN15 Birthday Bash
Join us for a fun-filled evening of artisanal food and handcrafted cocktails to celebrate 15 years of craft and design in San Francisco. All proceeds benefit MCD's MakeArt educational programs for children and families.
DESIGN15