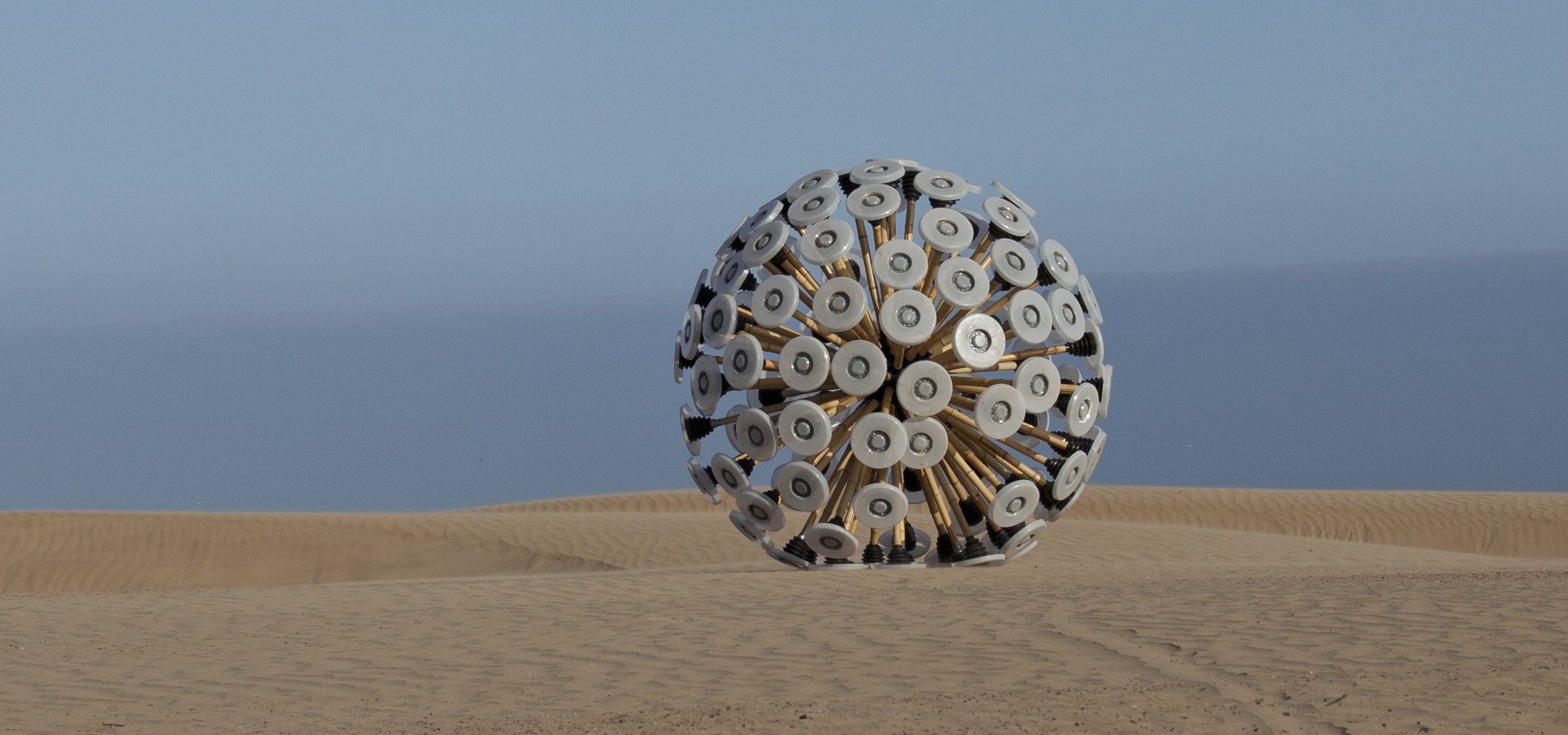 Hands Off: New Dutch Design at the Confluence of Technology & Craft
May 9, 2015–September 13, 2015
Guest Curator 
Zahid Sardar
The Museum of Craft and Design's exhibitions and programs are generously supported by the Windgate Foundation and Grants for the Arts. This program is supported as part of the Dutch Culture USA program by the Consulate General of the Netherlands in New York.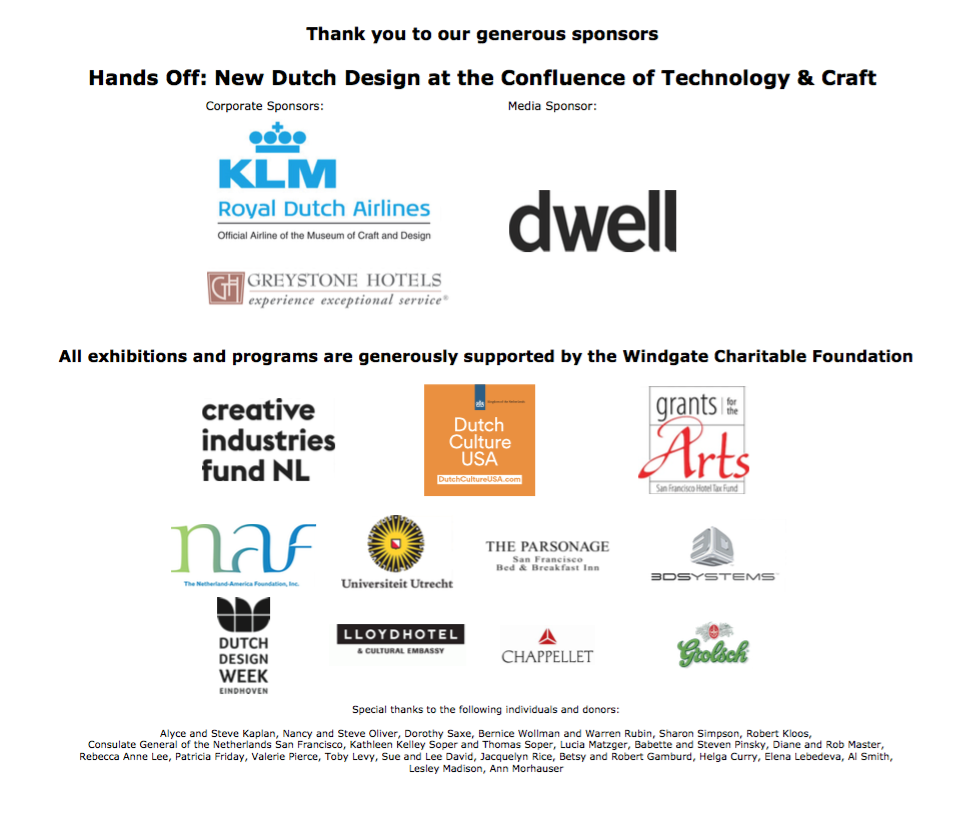 Hands Off: New Dutch Design at the Confluence of Technology & Craft will promote Dutch Design and its influence on the global future of contemporary art, craft, and design, including architecture, e-culture, and fashion, among other disciplines. Featured designers produce innovative works that challenge traditional notions of public space, sustainability, architecture, fashion, functional objects, marketing, and art utilizing technology that requires no 'making' by hand in the traditional sense. Hands Off will showcase the development of new materials, new ways to use old technologies, and new ways of looking at and interacting with the world. Hands off will feature the work of approximately twenty designers from design hubs across the Netherlands including Eindhoven, Amsterdam, Rotterdam, Utrecht, and Maastricht.
Hands Off is being featured at Dutch Design Week in the Netherlands.
Above Image: Mahmud Hassani & Massoud Hassani, Mine Kafon (original), 2011. Image courtesy of the artist.
Marcel Wanders
Studio Eric Klarenbeek
Dirk Vander Kooij
Petrovsky&Ramone and Random Studio
Martijn Koomen
Studio Drift
Dennis Parren
Aoife Wullur
Grietje Schepers
Ted Noten
Borre Akkersdijk
Mahmud Hassani and Massoud Hassani
Tiddo Bakker
Jólan van der Wiel
Daniël de Bruin
DUS Architects
Raw Color
Anouk Wipprecht