bauhaus.photo
October 10–November 8, 2019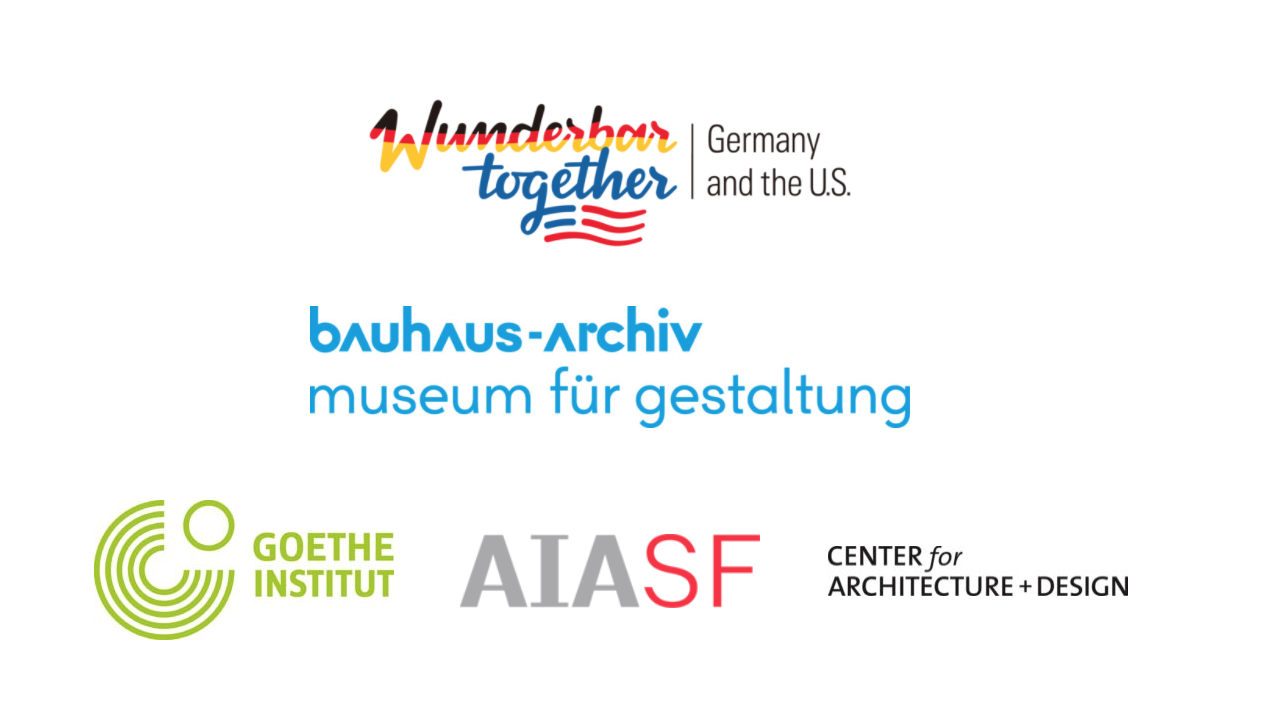 In partnership with AIA San Francisco and the Goethe Institut, and developed by the Bauhaus-Archiv / Museum für Gestaltung, Berlin, bauhaus.photo presents 100 key works from the world's largest collection of Bauhaus photography, which will be distributed between AIASF, Center for Architecture + Design, and the Museum of Craft and Design.
Portrait, architectural and product photography depict life at the Bauhaus, one of the 20th century's most important art schools, and provide visitors with an extensive overview of the artistically diverse photography at the Bauhaus. The exhibition presents classic works by Lucia Moholy, László Moholy-Nagy, and T. Lux Feininger as well as images by less popular photographers like Kattina Both, Irene Bayer, and Max Peiffer Watenpfuhl and a few superb works by entirely unknown artists. Their photos use dynamic diagonals, extreme perspectives, and refined tricks to visualize the experimental and professional approach to the medium of photography at the Bauhaus.
The exhibition bauhaus.photo is touring throughout the USA as a part of the "Year of German-American Friendship," a comprehensive and collaborative initiative funded by the German Federal Foreign Office, implemented by the Goethe-Institut, and with support of the Federation of German Industries (BDI).
Lucia Moholy, Tea infuser MT 49 (design Marianne Brandt), 1924, Copyright: Bauhaus-Archiv Berlin
AMERICAN INSTITUTE OF ARCHITECTS, SAN FRANCISCO CHAPTER (AIASF)
Serving the Bay Area for more than a century, the American Institute of Architects, San Francisco Chapter, one of the largest of the AIA's nearly 300 chapters, represents more than 2,300 practicing architecture as well as 400+ allied community professionals in San Francisco and Marin Counties. As a resource for their members and the general public, AIA San Francisco strives to improve the quality of life in the Bay Area by promoting architecture and design. They further this goal through community involvement, education, advocacy, public outreach, member services, and professional excellence. www.aiasf.org