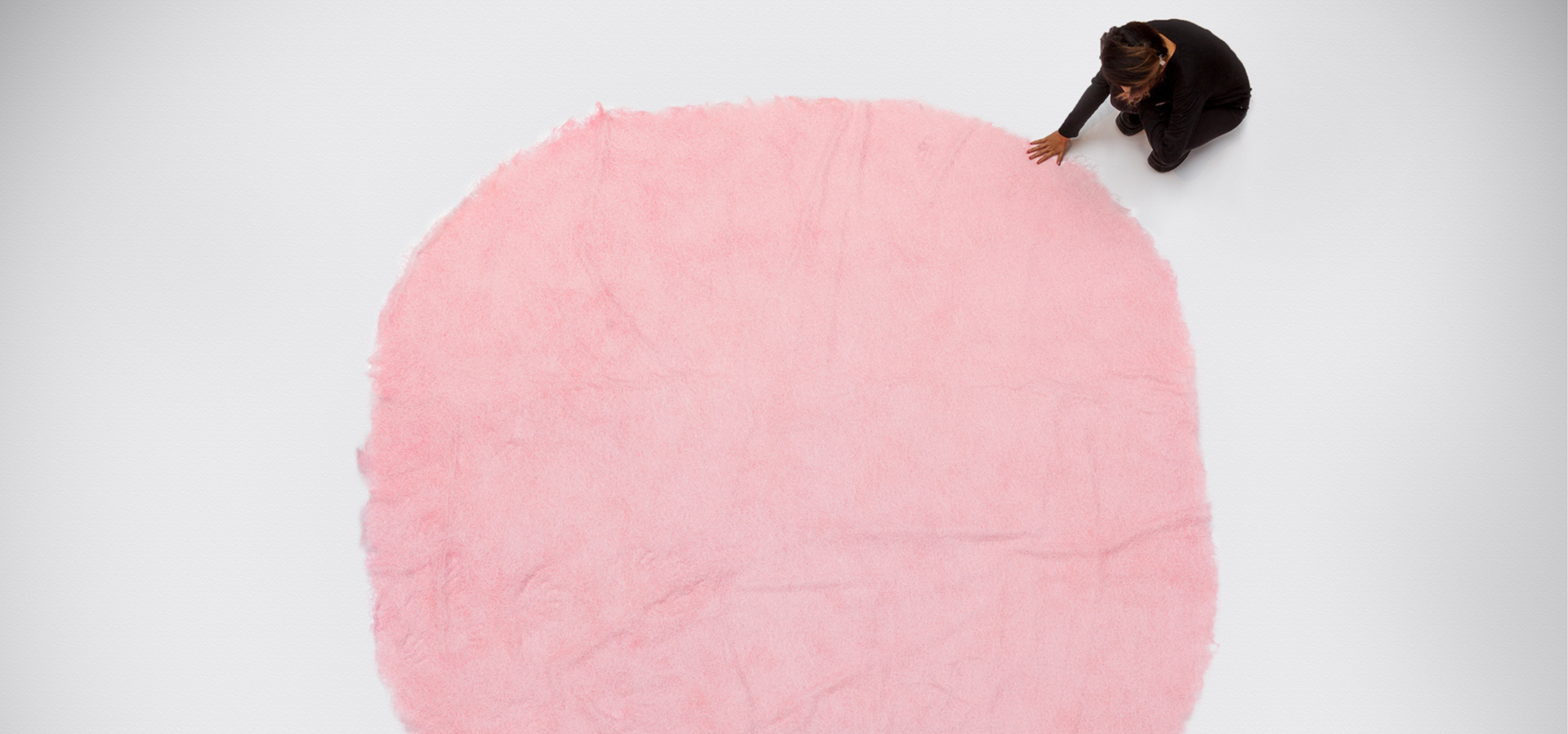 Material Domestication
March 16–July 14, 2019
Guest Curator:
Elizabeth Kozlowski
Material Domestication will feature the work of six contemporary artists who utilize disparate cultural backgrounds as a framework for sculptural explorations invested in skill, material, and identity. The creative processes of the artists, which include Jamie Bardsley, Nathan Craven, Christine Lee, Mi-Kyoung Lee, Rowland Ricketts, and Adam Shiverdecker, take on an almost obsessive quality, focusing on slow production and repetitive making as an investigation of materiality and technique. These practices are often rooted in the notion of craft as women's work. Typical processes include needlework, knitting, weaving, and other historical fiber-based techniques. Modular components are stacked, folded, knitted, or woven into existence by these artists.
Whether through methods of casting, dyeing, weaving, or construction, the process of physical repetition is at the core of each artist's work. They were chosen specifically as a means of expanding the conversation pertaining to the relevance of — or perhaps insignificance of — gender in contemporary craft. The purpose of Material Domestication is to be inclusive rather than exclusive. It is an attempt to dismantle the dualities of gender. Each artist achieves enormous scale through the use of physical repetition and in turn, further dispels the notions of craft and gender.
Mi-Kyoung Lee, Thread Drawing 4. Image courtesy of the artist.