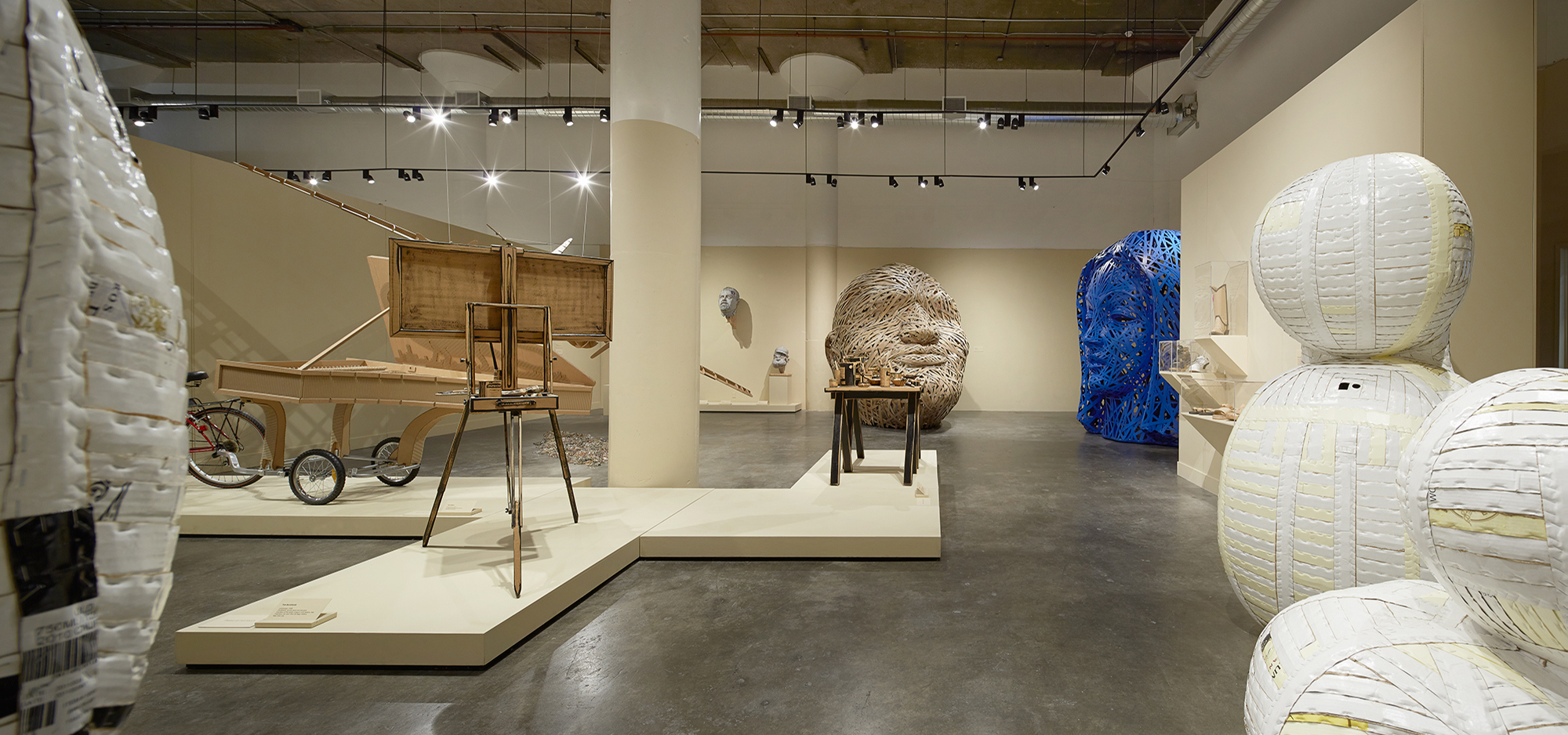 Elevated Corrugated
April 5–June 22, 2014
Guest Curator: Marc  D'Estout
Special thanks to all of the artists, galleries, and lenders to this exhibition.
The Museum of Craft and Design's exhibitions and programs are generously supported by the Windgate Charitable Foundation and Grants for the Arts/San Francisco Hotel Tax Fund.
The Museum of Craft and Design is currently organizing a cardboard exhibition titled Elevated Corrugated, a group exhibition featuring ten artists working exclusively with cardboard to create fantastically innovative and breathtaking sculptures of various scales.
Elevated Corrugated will focus on artists who maximize the crafting and manipulation of cardboard rather than having the material as an incidental or insignificant component. By assigning importance to a material most often thought of as disposable, these artists are altering perceptions of what is "serious, or legitimate" as an art medium.
Image: Karen Rudd, Last Stand: Cedar.
Tom Burckhardt
Scott Fife
Taro Hattori
Kiel Johnson
Mike Leavitt
Karen Rudd
Jason Schneider
David Sleeth
Michael Stutz
Ann Weber