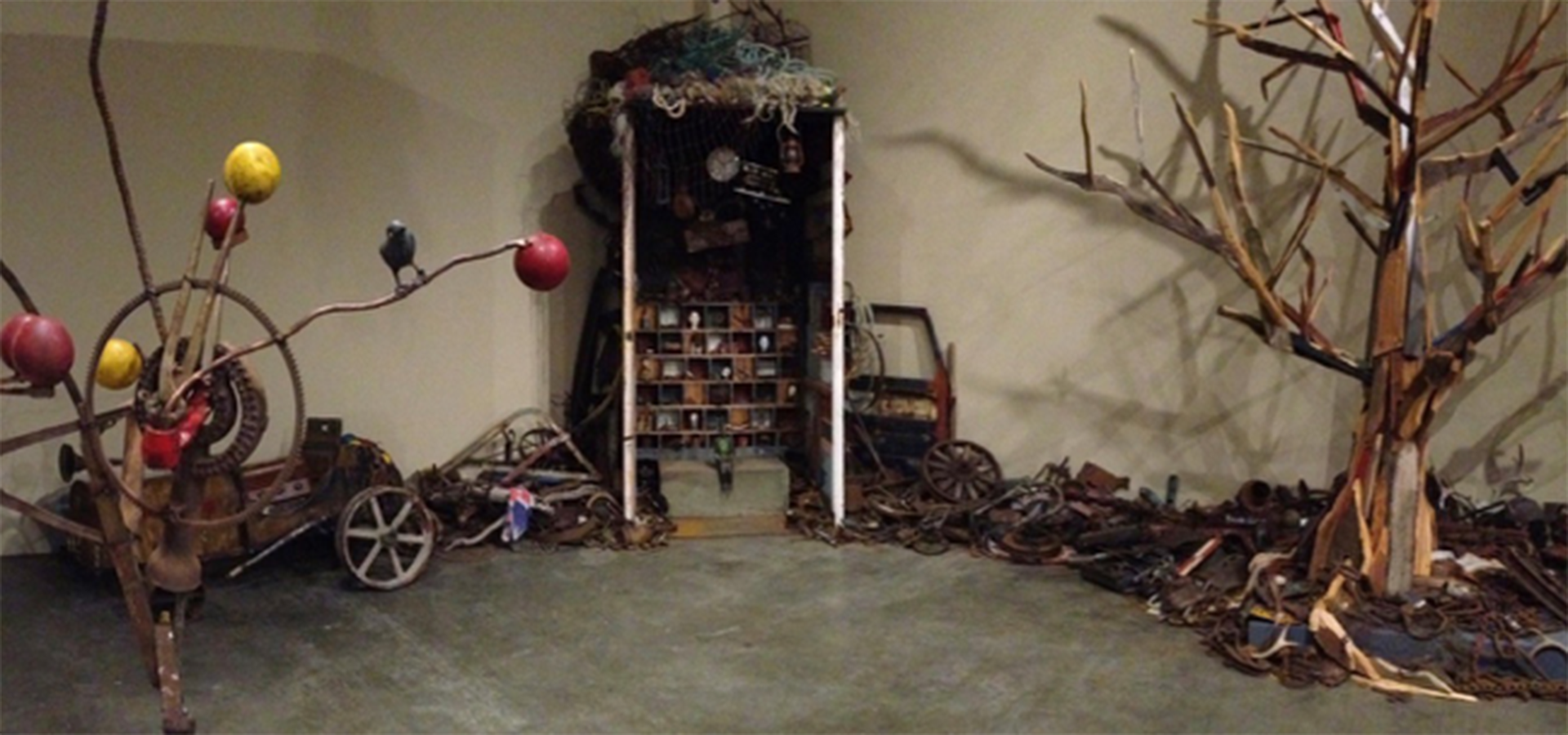 Joe Brubaker And The Exquisite Gardeners: The Visible Transparency Project
June 28-September 21, 2014
Exhibition Design: Ted Cohen
Visible Transparency Project funded by John and Robyn Horn Foundation
The Museum of Craft and Design's exhibitions and programs are generously supported by the Windgate Charitable Foundation and Grants for the Arts/San Francisco Hotel Tax Fund.
The Exquisite Garden Projects are one manifestation of creative brainstorming — group experiences that water the deep roots of the creative spirit, and nourish the fellowship that creative people naturally seek. Joe describes the Exquisite Garden installations as "barn building without geometry and art making without critiques." The Museum of Craft and Design is thrilled to host the next iteration of the Garden.
The Exquisite Gardeners: The Visible Transparency Project is open to the public during installation. Museum visitors will enjoy watching the Exquisite Gardeners work within an atmosphere of unstructured time, aesthetic free play, and radical creativity. The Exquisite Gardeners: The Visible Transparency Project will transition from Joe's sculptural work, which surveys his solo journey, into the Garden, an onsite installation created by a team of Exquisite Gardeners. Alchemy occurs in the Garden when non-traditional materials such as rags become flowers, ropes became snakes, and rusty metal is transformed into an altar. The spirit of collaboration honors individual contributions to the growth of the Garden — all the Gardeners leave their shoes and their egos at the door when they enter the Garden.
At the end of the week-long installation, everyone will admire a heroically scaled, unstructured work of art that sparkles, shines, and exists for its own sake, like a three-dimensional poem. Both Museum visitors and Gardeners will feel creatively invigorated and all will ponder how they might creatively contribute to the next "garden" they will undoubtedly come upon.
Image: Installation of The Exquisite Garden Project, 2012, William D. Cannon Art Gallery, Carlsbad, CA. Photo by Gary Conaughton
Joe Brubaker has worked as a studio artist and teacher of art and design for over 25 years. Through these experiences he wrestled with the elusive creative spirit many times and became obsessed with creating methods and experiences, in the studio and classroom, which engage creative "flow", the experience of intense engagement that supersedes linear time.