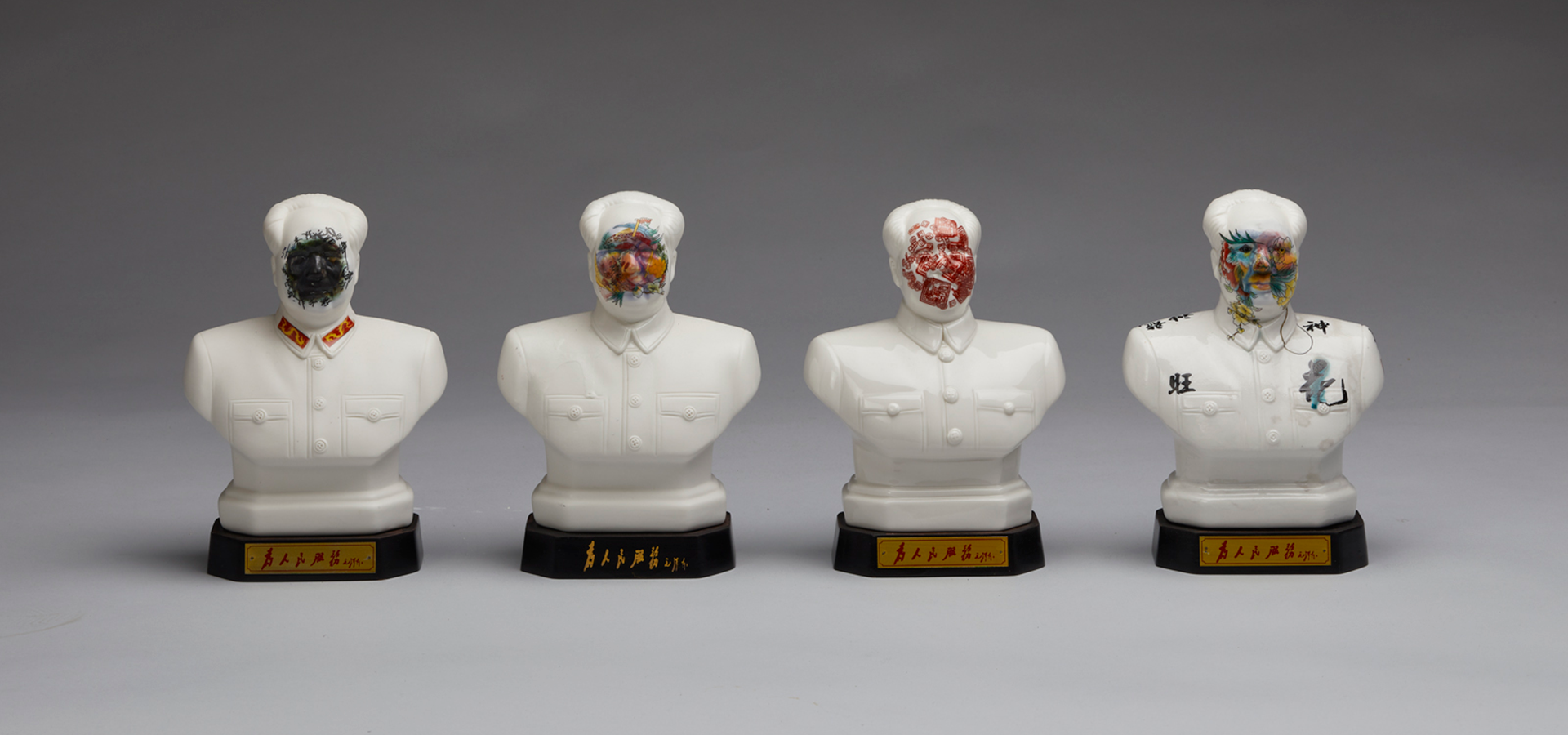 WANXIN ZHANG: THE LONG JOURNEY
March 16–July 14, 2019
Presented in partnership with the Catharine Clark Gallery.
Wanxin Zhang: The Long Journey is generously supported by Dorothy Saxe, Pamela and David Hornik, Lorna Meyer-Calas and Dennis Calas, Kathleen Grant, MD and Thomas Jackson MD, Marcy Friedman, Doctors Julio R Blanco and David J Manno and Janet Mohle-Boetani. In-Kind support provided by Studio Hinrichs, Sappi Paper, and Hard Six Cellars.
Wanxin Zhang was born in ChangChun in China, and spent his formative years in the 1960s and '70s under Mao's regime. He was part of the first generation to receive a formal art education in college subsequent to the Cultural Revolution in 1976. After moving to California in the early 1990s, Zhang was inspired by the work of Peter Voulkos, Robert Arneson, and Stephen De Staebler.
Wanxin Zhang: The Long Journey is the first museum solo presentation of Wanxin Zhang's work in San Francisco. This exhibition is a survey of Zhang's ceramic sculpture from 2006 to 2017 and celebrates the artist's signature style—a hybrid of California Funk influence and nods to Chinese history. Zhang's monumental clay figures are at once irreverent and troubling, evoking the tension inherent in globalization, politics, and power. He demonstrates this through his mastery of the malleable qualities of clay, reshaping traditional symbols and iconography with contemporary pop culture.
Wanxin Zhang, Far Left: Black face Mao with calligraphy, 2012. Right three: Mao, 2011. Courtesy of the artist and Catharine Clark Gallery, San Francisco
Wanxin Zhang was born in Changchun, China. His formative years in the 1960s and 70s were under Mao Tse Tung's regime.  After the Cultural Revolution (1966-1976), Zhang attended the LuXun Academy, graduating in 1985.  As a young artist, Zhang participated in many avant-garde activities and exhibitions in China including at the National Museum in Beijing. In 1992, after he established his art career in China, he emigrated to the United States where he continued his development and education in the San Francisco Bay Area. He was mentored in his practice by Al Farrow, and by Peter Voulkos, whom he encountered at Artworks Foundry in Berkeley in the early 1990s. He graduated from the Academy of Art University in 1996 with a Master of Fine Arts.
Zhang's sculptures have been reproduced and written about in many publications, most notably Confrontational Ceramics by Judith Schwartz, and Clay in Art by Kostas Tarkasis. His work has been reviewed in Art in America, Sculpture, Ceramics Monthly, Yishu, Journal of Contemporary Chinese Art, and American Ceramics. In 2012 the San Francisco Chronicle selected Zhang's exhibition at the Richmond Art Center as one of the Top 10 Exhibitions in the San Francisco Bay Area. Further, Zhang's work has been featured in solo museum exhibitions at the University of Wyoming Art Museum (2006), the Fresno Art Museum in California (2007), the Alden B. Dow Museum of Science and Art in Michigan (2008), and the Arizona State University Museum (2010). His sculptures were included in the 22nd UBC Sculpture Biennial in Japan (2007), the Taipei Ceramics Biennial in Taiwan (2008), the Da Tong City 2nd International Sculpture Biennial in China (2013), and the San Jose Museum of Art in California (2015). In 2017 Zhang's Disciples were selected for the first AnRen International Art Biennial in Chengdu, China. That same year the Asian Art Museum in San Francisco acquired six clay "brick" works from Zhang's "Wall" series for the museum's permanent collection.
Zhang lives and works in San Francisco, California, and has been represented by the Catharine Clark Gallery since 2013.