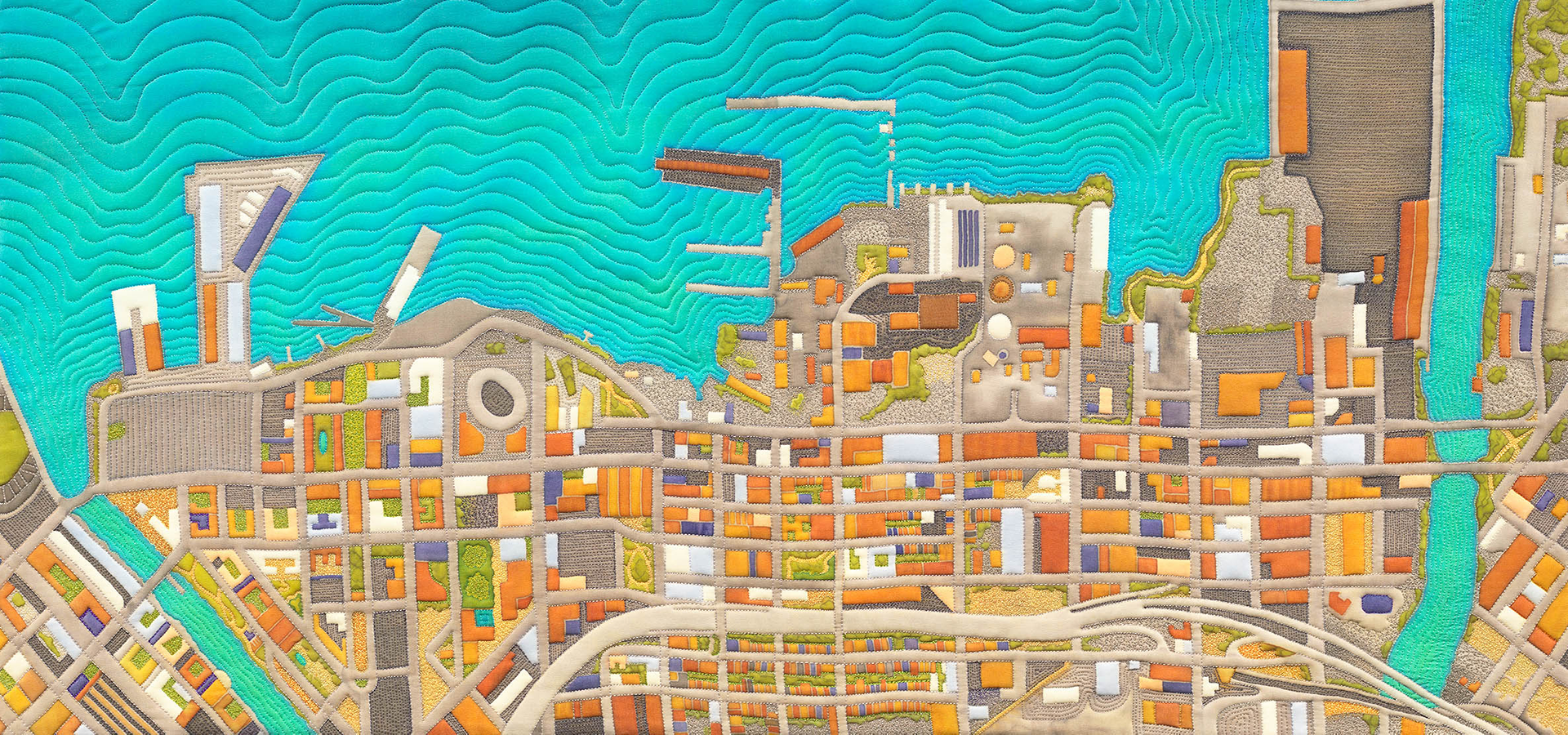 LINDA GASS: AND THEN THIS HAPPENED…
December 19, 2019–May 3, 2020 *Extended through August 2, 2020*
The Museum of Craft and Design's exhibitions and programs are generously supported by the Windgate Charitable Foundation and Grants for the Arts. Additional support is provided by Robyn and John Horn, Hunter Douglas and Dorthy Saxe.
Bay Area multimedia artist Linda Gass creates stitched paintings and works in glass to question the relationship between humans and their environment. Informed and inspired by her extensive research on the impact of changing waterways, sea-level rise, fire and drought in California and the American West, Gass's work uses beauty to shed light on difficult issues.
Gass paints directly onto silk using dye, adds a backing and fills it with batting, then stitches directly onto the painted fabric. These colorful, textured pieces visually index the environmental changes of specific regions. Evoking both topographical maps and comforting quilts, Gass's work brings to light the incongruence between the safety of individual homes, and the often devastating effect environmental manipulation has on the natural ecological processes of our collective home, California.
Linda Gass, Dogpatch: the sea is rising, 2019. Photograph by Don Tuttle. Copyright ©2019 Linda Gass
360º VIRTUAL WALK-THROUGH
To view in full-screen, please click the icon on the bottom right corner. You will need to disable ad-blocking software in order to view it.