Support the Museum of Craft and Design
Make a Donation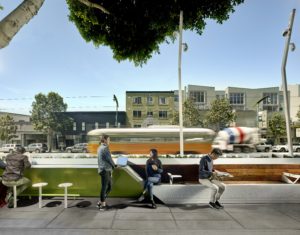 At the Museum of Craft and Design we are inspired by the bold and imaginative creative expressions displayed in our galleries, and by the passion and curiosity of our members. But membership dues and ticket sales provide only a small portion of what it takes to operate our museum. Donors who give $1,000 or more receive a complimentary Donor Circle membership, as well as additional benefits. Contact us at giving@sfmcd.org for more details today!
Your tax-deductible gift supports our engaging exhibitions, stimulating hands-on programs for adults and young people, informational talks about craft and design and more.

Ted Cohen Exhibition Fund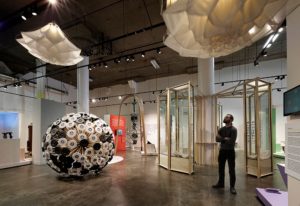 Support for the MCD's Ted Cohen Exhibition Fund
Please take this opportunity to help celebrate Ted Cohen by supporting the exhibition fund named in his honor. We want him to continue doing all the fabulous work he does to make our exhibitions stand out and to also honor designers, makers and artists who seek to inspire the world with their work. As our exhibition designer for thirteen years, he has contributed to the success of the Museum and our ability to stay at the forefront of the art scene in the San Francisco Bay Area.
Matching Gifts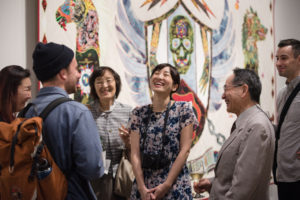 If your employer offers a Matching Gift Program you can use it to multiply the amount of your gift to MCD. We appreciate the companies that offer Matching Gift Programs, and recognize them as donors. Please note that employer contributions can only be applied to individual gifts, not to membership fees.
Corporate Support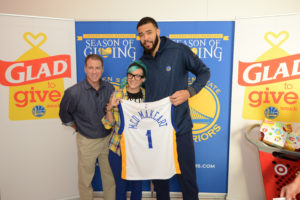 Corporate gifts support a broad range of initiatives at the Museum, including
Special exhibition sponsorships

Educational programming for adults and children

New technologies
In return for their gifts, corporations receive brand recognition, exclusive Museum access, and special engagement opportunities for employees, clients and community partners.
MCD is pleased to highlight our corporate partners. They provide energy that spurs the Museum's growth and helps us fulfill our mission while enriching the lives of their employees.
To learn how your company can participate, please contact JoAnn Edwards at 415.773.0303, or by email at jedwards@sfmcd.org.
Planned Giving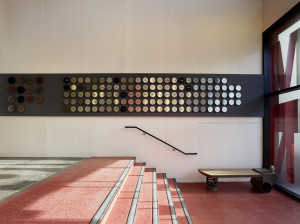 Become a member of our Legacy Circle and enjoy special opportunities over the coming years. Planned gifts provide a legacy of support for the long-term future of the Museum of Craft and Design. Help us ensure that our institution continues to thrive as an inspiring and distinctive venue for contemporary craft and design.
If you'd like to discuss making a planned gift to MCD, such as a bequest in your will or living trust, or naming MCD as a beneficiary of your retirement plan or life insurance policy, please don't hesitate to contact us. We're happy to work with you and/or your estate planning attorney or financial advisor to thoughtfully and properly implement your wishes. Planning for the future has no impact on your current asset balance.
Please join us in building a path to the future of creative expression. Your commitment matters.
The Museum of Craft and Design is a tax-exempt 501(c)(3) charitable institution.
For more information about Planned Giving, contact:
JoAnn Edwards, Executive Director
415 773 0303
jedwards@sfmcd.org
Support the Museum of Craft and Design