Support the Museum of Craft and Design

Support MCD's Critical Relief Fund
Help us turn Lemons to Lemon-aid through the museum's Critical Relief Fund. We kindly ask you to consider a donation online today. Gifts of any size make an incredible impact on our institution during these challenging times. We thank you for your incredible encouragement, trust, and unflagging support as we look forward to the time when we can welcome you with open arms back to the Museum of Craft and Design. All gifts are 100% tax-deductible.
In addition to your annual gift, we're offering a limited edition, sand-blasted glass Lemon, with 20% of the proceeds going to support our friends and neighbors at Public Glass. Visit the campaign page to learn more and pick your lemon today. For more information on ways to support MCD, please contact our Development Team at giving@sfmcd.org.
Show You CARE
The CARES Act—the Coronavirus Aid, Relief, and Economic Security Act—is a stimulus plan that contains funding opportunities for charities and enhanced charitable giving incentives for contributions made in 2020. The bill includes a new above-the-line deduction that applies to all taxpayers for total charitable contributions of up to $300 and also lifts the existing cap on annual contributions for those who itemize, raising it from 60% of adjusted gross income to 100%. The Museum of Craft and Design is a 501(c)3 non-profit organization and all donations are 100% tax-deductible. Learn more about this 2020 Charitable Giving Incentive today.

Donor Circle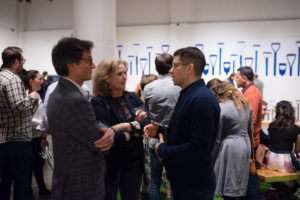 Turn your love of craft and design into a legacy that inspires future generations. Donors at the $1,000 level and above automatically become part of the museum's Donor Circle which includes more benefits than ever before. Your 100% tax-deductible gift supports leading-edge craft and design exhibitions and enables inspirational arts experiences for visitors of all ages.
All members of the Donor Circle receive:
Unlimited museum admission for two cardholders and 

one guest each plus free admission for children under 18

Reciprocal admission at over 1,000 museums nationwide 

through NARM including 14 museums in San Francisco

Invitations to member-only exhibition previews and 

private regional tours with artists, collectors and curators

Exclusive international travel opportunities with the 

Executive Director

15% discount at our award-winning Museum Store
PATRON $1,000+
All Donor Circle benefits listed above plus:
Acknowledgment on the MCD Donor Wall and website

Invitations to exclusive Donor Circle exhibition previews, opening 

celebrations and intimate behind the scenes gatherings

Priority access and advanced registration opportunities for MCD programs and events
ASSOCIATE $2,500+
All Patron benefits listed above plus:
Private tours of MCD's exhibitions for you and guests

Reserved VIP seating at select museum events and programs



ADVOCATE $5,000+
All Associate benefits plus:
Invitations to private cocktail receptions and dinners with the 

Executive Director and the Board of Directors

Recognition of your supporting gift in the museum's annual report



Jennifer Carroll Wilson Fund for Children's Art Education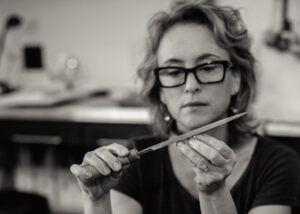 Honor the life and creative spirit of Jennifer Carroll Wilson through this fund which supports access to high-quality art education opportunities for children and families in the Bay Area. Jennifer was a bright light at MCD and a champion of our mission, consistently supportive as a gifted board member, generous donor, talented jeweler represented in our store, and an avid volunteer. This fund will ensure that her memory and impact is not forgotten.

Ted Cohen Exhibition Fund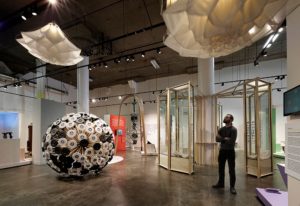 Help celebrate the fabulous Ted Cohen by supporting the exhibition fund named in his honor. The Ted Cohen Exhibition Fund is the perfect opportunity to honor Ted's brilliant work and will perpetuate inspired planning and delivery of new contemporary exhibitions.
As our exhibition designer for over a decade, he has contributed to the success of the museum and our ability to stay at the forefront of the art scene in the San Francisco Bay Area. For more information on specific exhibition support, please contact our Development Team at giving@sfmcd.org or 415.773.0303.
Design Council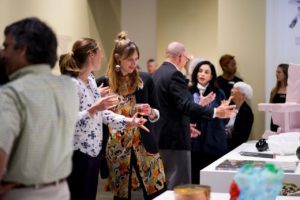 MCD's Design Council is a group of thought leaders and businesses who see design as central to their success. Through their support, the Design Council helps cultivate a thriving Bay Area design scene that gathers designers in the exploration of process and the craft of design. To learn more, please contact our Development Team at giving@sfmcd.org.
Sponsorship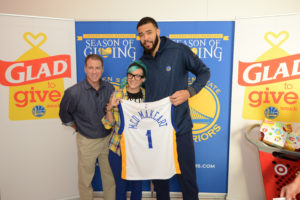 Individual, foundational and corporate gifts support a broad range of initiatives at the museum, including:
Special exhibitions

Educational programming for children and adults

Special events and fundraisers
Supporters receive brand recognition, exclusive museum access, and special engagement opportunities for employees, clients and community partners. MCD is pleased to highlight our partners who provide energy that spurs the museum's growth and helps us fulfill our mission while enriching the lives of the community.
Contact our Development Team to learn more about upcoming opportunities at giving@sfmcd.org or 415.773.0303.
Matching Gifts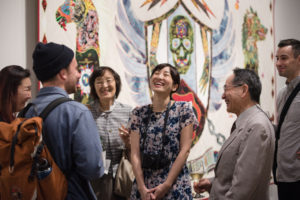 If your employer offers a Matching Gift program you can use it to multiply the amount of your gift to MCD. We appreciate the companies that offer Matching Gift programs, and recognize them as donors. Please note that employer contributions can only be applied to individual gifts, not to membership fees.
Planned Giving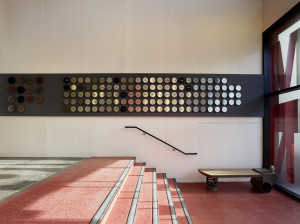 Join us in building a path to the future of creative expression and provide a legacy of support for the long-term future of the Museum of Craft and Design. Help us ensure that our institution continues to thrive as an inspiring and distinctive venue for contemporary craft and design.
If you'd like to discuss making a planned gift to MCD, such as a bequest in your will or living trust, or naming MCD as a beneficiary of your retirement plan or life insurance policy, please don't hesitate to contact us. We're happy to work with you and/or your estate planning attorney or financial advisor to thoughtfully and properly implement your wishes.
The Museum of Craft and Design is a tax-exempt 501(c)(3) charitable institution. For more information, please contact our Development Team at giving@sfmcd.org or 415.773.0303.
Support the Museum of Craft and Design