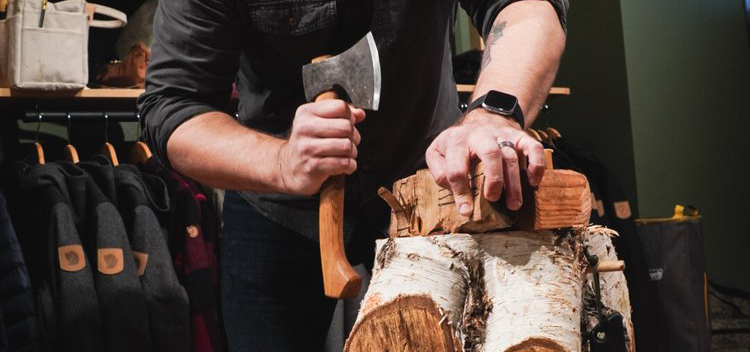 MakeArt Lab: Functional Woodcraft II
October 8, 2022 @ 10:00 AM

-

4:00 PM
Museum of Craft and Design
Back by popular demand, Ian McNemar 's green wood working expertise returns to MCD's MakeArt Gallery. McNemar, a local woodworker focused on intentional design, guides participants in unlocking the potential and beauty within a log or branch, turning it into one of the most functional items for the home—a spoon!
Explore what is possible with simple tools and natural materials by learning how to choose good wood, read the grain, how to split a log, and the proper safety techniques when using sharp implements to shape fresh "green" wood.
Pick up new skills and walk away with a handcrafted spoon—you won't want to miss this popular, limited space workshop presented in conjunction with Robyn Horn: Material Illusions.
Pre-registration is required. Only 8 spots are available.
All supplies and tools are provided, with the option to purchase your own carving tools day of the event.
This event is open to ages 14 and up. A half-hour lunch break with light refreshments is provided.
Tickets: $160 General Admission, $150  Students and Seniors, $125 MCD Members
For material and tool purposes, ticket holders will be asked to please fill out a questionnaire found in the registration confirmation email.
Somewhere around 2016, I couldn't take it anymore. I had to create something for our new home. I read every book and found every YouTube video to learn how to create something every day in the small space in our home or outside. My skills improve every time I pick up a tool. I'm still so inspired every time I split open a new wood log and get to work.Today, I am learning more than ever by creating new objects and teaching others basic hand tool skills. I love helping people try new skills and create with their hands.
Make the most of your MCD Membership and don't forget to stop by the Museum Store on your way out and get your 10% off discount!
Not an MCD Member? Join today and get free and discounted tickets to MCD's signature programs, events, tours, and more!
All visitors will be required to wear masks inside the museum. Learn more about MCD's guidelines here.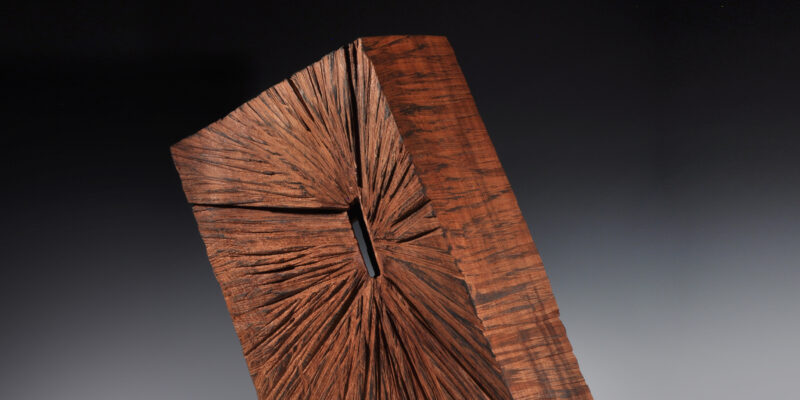 ROBYN HORN: MATERIAL ILLUSIONS
June 25 – October 30, 2022
The first museum exhibition to present Robyn Horn's recent sculptures and paintings on the West Coast, much of which was created during the 2020 Covid-19 quarantine period.
+ Learn More