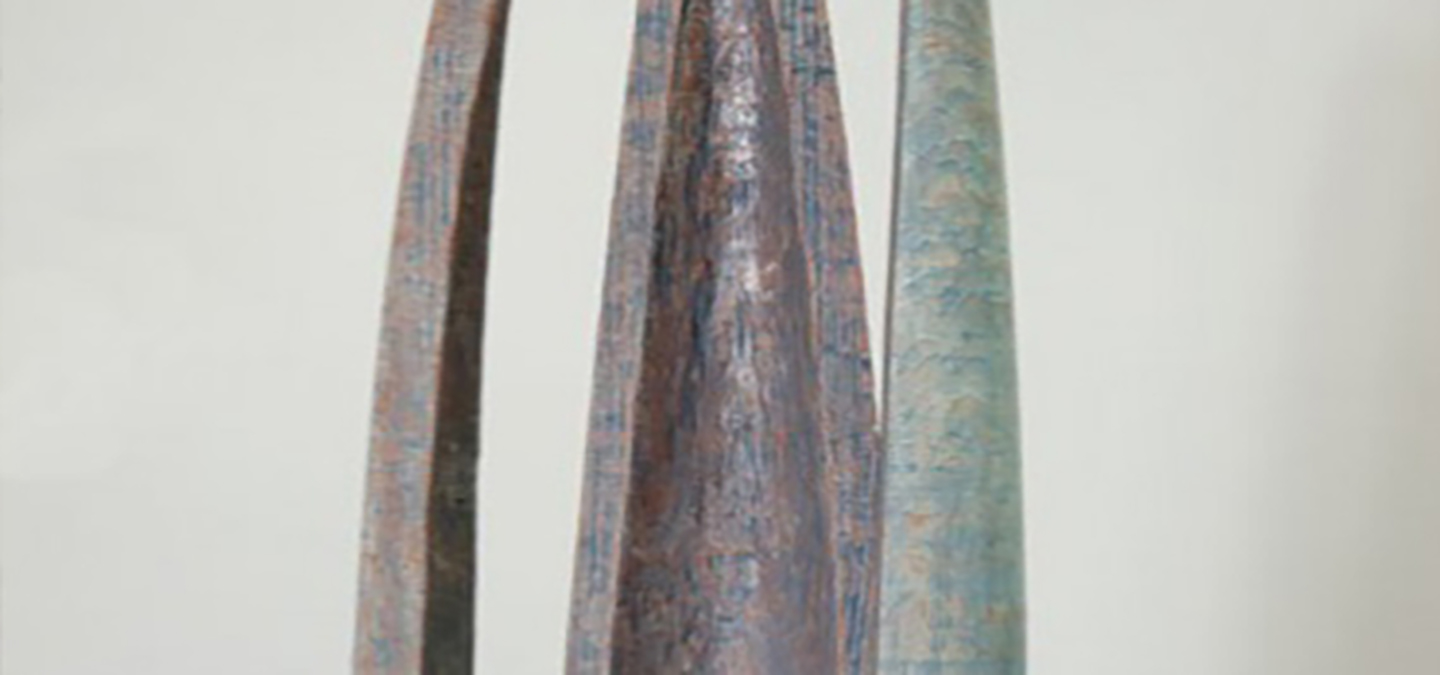 A Sense Of Balance: The Sculpture Of Stoney Lamar
January 13 – March 24, 2014
Guest Curator: Andrew Glasgow, Asheville Art Museum
Exhibition designer: Ted Cohen, Museum of Craft and Design
This exhibition was organized by the Asheville Art Museum, North Carolina.
The Museum of Craft and Design's exhibitions and programs are generously supported by the Windgate Foundation and Grants for the Arts.
This exhibition serves as a retrospective of the artist William Stoney Lamar's (1951- ) still active career, including the incorporation of new and experimental pieces. Crafted primarily through a unique approach to multi-axial lathe work, Lamar's wood sculptures embody a distinct sense of line and movement. Occasionally putting paint and metal to use in his works, Lamar frequently allows the shape, color, and modeling of the wood to determine a piece's finished appearance. The works presented in this exhibition offer an intimate glimpse into the enormous talent and vision inherent in the works of Stoney Lamar.
A Sense of Balance: The Sculpture of Stoney Lamar debuted at the Asheville Art Museum and traveled to museums across the country in 2014, including the Los Angeles Craft and Folk Art Museum, the Arkansas Arts Center, and The Center for Art in Wood.
Image: Stoney Lamar, Blue Tree Shoes, walnut, steel and milk paint, (each of three forms) 70 – 73 x 20 x 22 inches. Courtesy Asheville Art Museum.
"I didn't decide to be a sculptor; I decided to make work on a lathe," Stoney Lamar has said of his transition from a producer of furniture or other functional wooden wares to works of art. Lamar's path to the art world was perhaps relatively late coming and unintentional, but once the man, the tool, and the vision aligned, there was no going back. Today, twenty-five years into his career, Lamar continues to create his artwork, which can be found in both private and public collections across the country. Lamar has used his knowledge to work as a teacher and lecturer, as well as a board member for the American Craft Council, president and board member of the Southern Highland Craft Guild, founder of the Association for the American Woodturners, and as president of The Center for Craft, Creativity and Design.