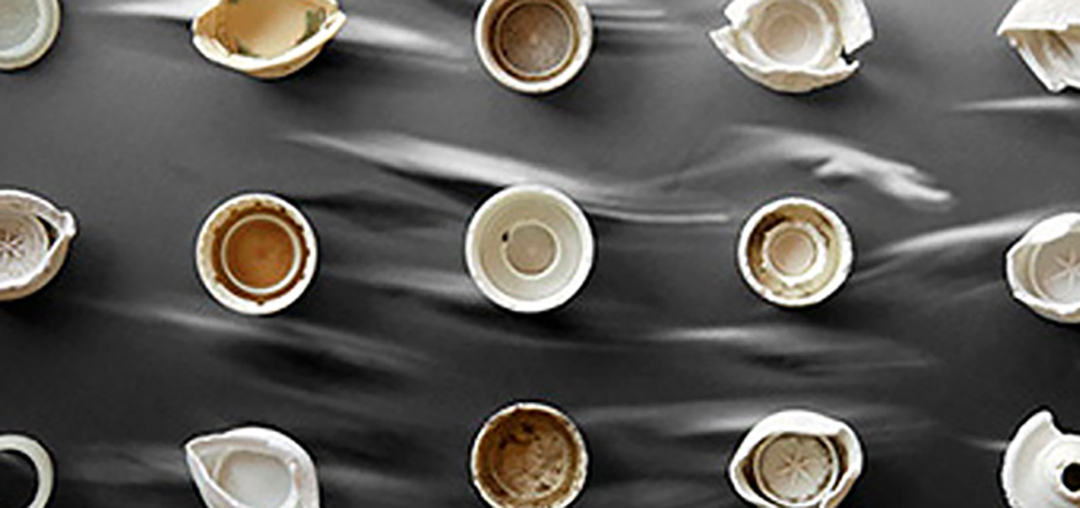 Jerry Takigawa: False Food
January 13 – March 24, 2014
Guest Curator: Marc D'Estout
Exhibition designer: Ted Cohen, Museum of Craft and Design
This exhibition is made possible thanks to the special contributions of Jerry Takigawa, Topher Delaney, and the Monterey Bay Aquarium.
The Museum of Craft and Design's exhibitions and programs are generously supported by the Windgate Foundation and Grants for the Arts.
Jerry Takigawa: False Food focuses on discovery, sustainability, and action in design. Presented in the form of fine art photography and text which is significantly informed by the artist's profession as a graphic designer. The exhibition provides food for thought by asking visitors, "What does responsible design mean?" and, "Can photographs be graphic design without text?"
Notes artist Jerry Takigawa, "False Food is a metaphor for survival. While the albatross are deceived by plastic, mistaking it for food, we humans are deceived by consumerism—mistaking material goods for sustenance. In our universe, separation is an illusion. Everything is connected. Plastic is forever. To take the tragedy of ocean pollution and create beauty represents a mindset needed for survival. I believe aesthetics keeps the story alive. We face a myriad of impending disasters and the sooner we can begin imagining better, the better our chances for survival."
Image: ©Jerry Takigawa. Untitled F-374. All rights reserved.
Jerry Takigawa's work has been exhibited nationally and internationally in museums, galleries, and alternative spaces. He has been the recipient of a variety of photographic honors and awards including the Imogen Cunningham Award; nominated for the Santa Fe Prize; twice nominated for the Prix Pictet; Critical Mass Top 50; the Clarence John Laughlin Award; LensCulture, Fine Art Photography Awards Finalist; NY Center for Photographic Art, Humans, First Place; CENTER Awards, Curator's Choice, First Place; the Rhonda Wilson Award; Foto Forum Santa Fe's Annual Photo Award; and LensCulture Critic's Choice Top 10. Takigawa studied photography with Don Worth at San Francisco State University and received a BFA with an emphasis in painting. His work is in the permanent collections of the San Francisco Museum of Modern Art, the Museum of Fine Arts, Boston, Brooklyn Museum, Crocker Art Museum, Santa Barbara Museum of Art, Monterey Museum of Art, the Japanese American Museum of Oregon, and the Library of Congress. His monograph, Balancing Cultures, was published by Dayo Press in 2021. Takigawa was born in Chicago, Illinois. He lives and works in Carmel Valley, California.