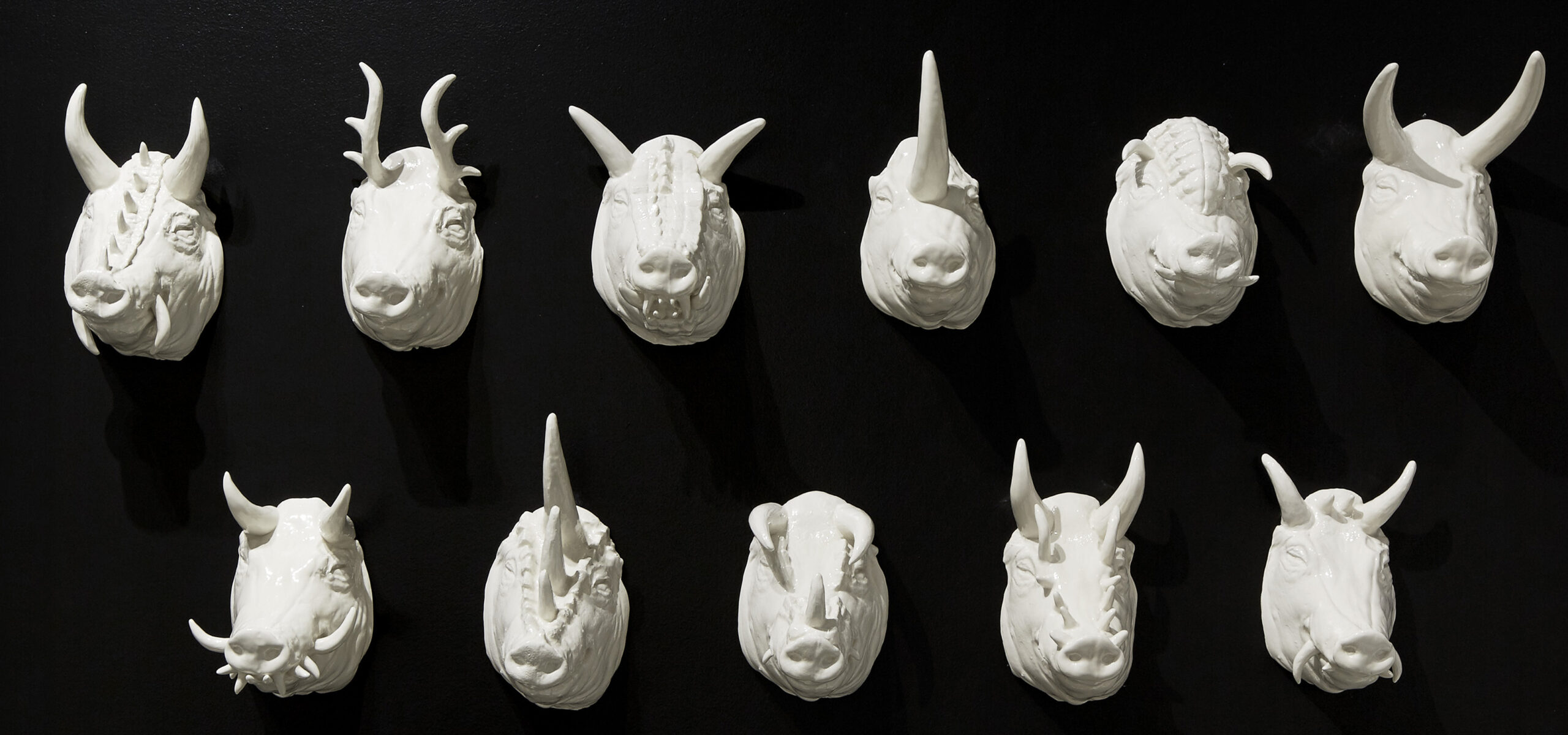 Art and Other Tactics: Contemporary Craft by Artist Veterans
Sept. 26, 2015–March 20, 2016
Guest Curator 
Emily Zaiden
This exhibition is co-presented with Craft in America and the Museum of Craft and Design, San Francisco.
Art and Other Tactics: Contemporary Craft by Artist Veterans is generously funded by a matching grant from the John and Robyn Horn Foundation
The Museum of Craft and Design's exhibitions and programs are generously supported by the Windgate Charitable and Grants for the Arts.
The first major exhibition to explore the powerful role craft has played as a channel for creativity, rehabilitation, and transformation in the lives of veteran artists since World War II. Art and Other Tactics: Contemporary Craft by Artist Veterans will feature contributions of artist veterans and the pathways craft has taken through their visionary work. The exhibition will examine the way military service has impacted the outlook of artists over seven decades and led numerous veterans to pursue creative channels. The exhibition will explore how craft is a constructive antidote to the war experience.
Artist veterans have embedded their experiences in the objects they create. In contrast to the most destructive manifestations of war to which soldiers bear witness, craft is fundamentally about construction–physically, symbolically, and ideologically. Using craft as their voice, these artists have transformed their lives through the act of making. The exhibition will highlight four historic eras and the craft that was generated from them, in addition to touching on the start of the Army's Arts and Crafts program.
The areas are as follows:
1. The GI Bill and the Greatest Generation: Opening the Flood Gates for Craft
2. Korean War Veterans and the 1950s
3. Hidden Scars: Artist Veterans Who Served in Vietnam
4. Craft, Expression, and the Military Today: Recent Years
Above Image: Giuseppe Pellicano, War Pigs, 2012. Image courtesy of Kurt Lundquist.
William Daley
Otto Heino
Harvey Littleton
Charles Loloma
Harrison McIntosh
Earl Pardon
Ed Rossbach
Frances Senska
Ramona Solberg
Paul Soldner
Peter Voulkos
Jim Bassler
J.B. Blunk
Wendell Castle
Phil Cornelius
Val Cushing
Jim Leedy
John Marshall
Walter Nottingham
Don Reitz
Dolph Smith
Ken Hruby
Michael Naranjo
Thomas Orr
Robin Shores
Victor Spinski
Jesse Albrecht
Jill Allen
Drew Cameron
Thomas Dang
Daniel Donovan
Jen Hassin
Jeremiah Holland
Matt Krousey
Ash Kyrie
Teri McCans
Paper Doll Project
Giuseppe Pellicano
Tom Pullin
Judas Recendez
Ehren Tool