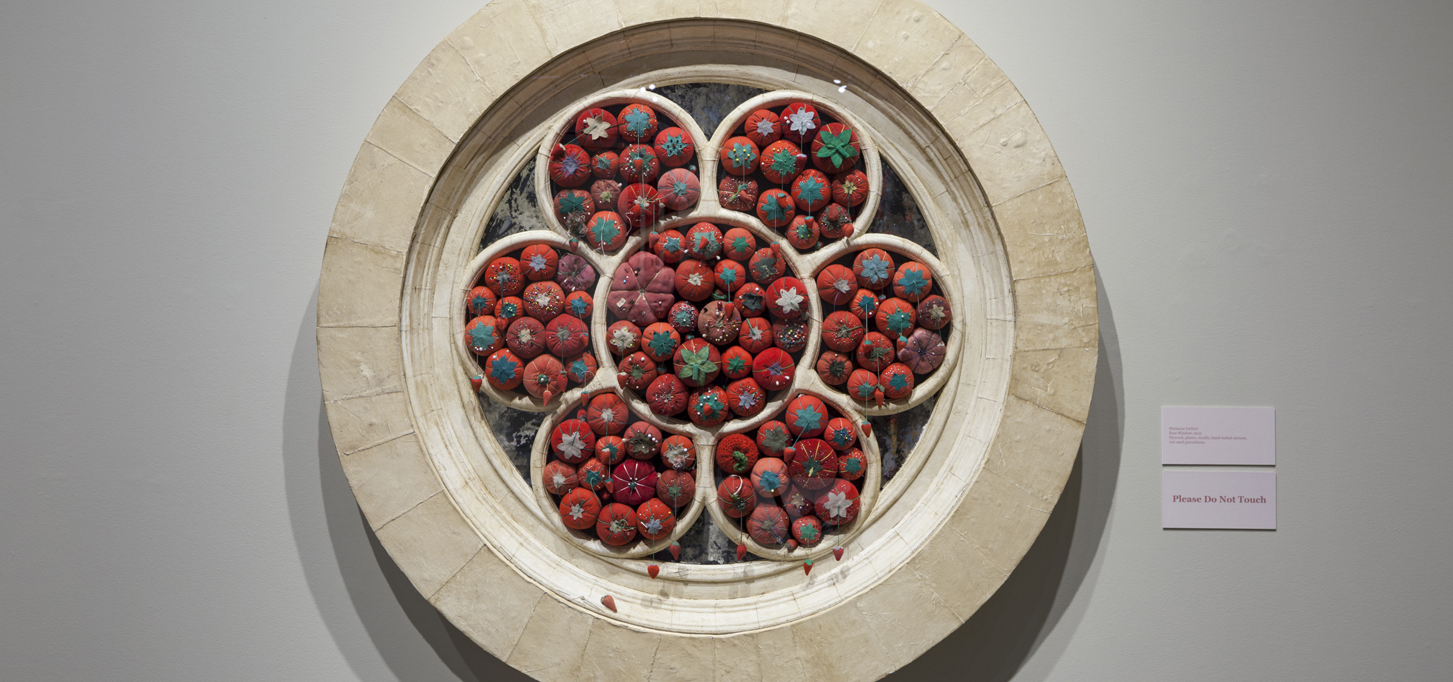 Marianne Lettieri: Reflections
August 20, 2016–January 22, 2017
Using collections and memory as ways to work through current social and political contexts, Marianne Lettieri's Reflections contextualizes overlooked relics of homemaking. The ritual of repetitive acts and the accumulation of objects in the domestic sphere each create a physical reminder of the passage of time. Lettieri presents vintage and Victorian tools of domestic labor in new configurations, reinforcing the perpetual flux and interconnectedness of life and communities through time.
Lettieri celebrates the past lives of the objects used in her sculptures. Leaving the patina of age and the visible traces of the personalities who once owned the objects, the objects come to be known in the present with a physical marker of their past. While the materials and processes used in this body of work change, they are linked by formal concerns and content. Lettieri's arrangements are orderly, elegant, and economical, relating back to the overarching theme of domestic labor that leads the content of work.
Above Image: Marianne Lettieri, Rose Window, 2012. Image courtesy of Henrik Kam.
Marianne Lettieri is a visual artist whose mixed-media constructions and art installations investigate shifts in cultural and individual values associated with everyday objects and discarded materials. She presents these artifacts in new configurations that reinforce the interconnectedness of people and communities through time and infuse historical symbols with contemporary meanings.