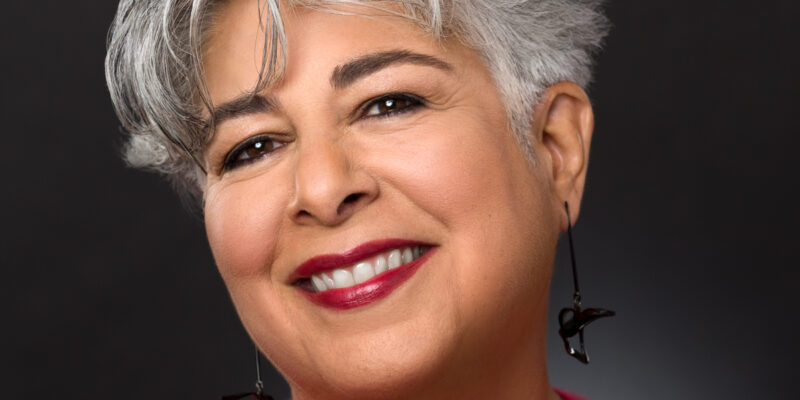 San Francisco, CA (May 23, 2023)–The Museum of Craft and Design announces that its cofounder and executive director, JoAnn Edwards, will retire in 2024 after over twenty years at the helm of the institution. As a visionary leader, Edwards created San Francisco's only museum devoted to craft and design. Founded in 2004, MCD showcases designers, makers, and artists through an exciting and distinctive series of craft and design-focused exhibitions and public programs. In 2011, Ms. Edwards secured the museum's permanent home in the historic Dogpatch community, making MCD a pioneering cultural hub for this now, vital area. Throughout these twenty years, she has guided the creative direction of the organization as it has grown in stature and importance in the national and international art world as well as in acceptance and relevance locally. The museum's board will now begin the process of selecting her successor.
In her remarks to the board, Ms. Edwards said, "This work has been my honor. It is with enormous pride and satisfaction that I prepare to turn the reigns over to a new executive director. MCD was ahead of its time, boldly embracing craft and design together. My late brother/cofounder and I set out to make something that wasn't here before to provide a platform for artists, makers and designers, and to create a museum where anyone could feel comfortable visiting."
The Chair of the Board, Neil O'Donnell, responded to the news of Ms. Edwards planned retirement with the following statement: "For 20 years JoAnn has brought far-sighted leadership, unflagging energy, and deep artistic expertise first to creating and then to growing MCD. The result of her work is an institution which has become a central fixture in the world of craft and design in the United States and beyond. As one of those who has watched this happen, I am in awe of all that JoAnn has accomplished and grateful to her for ensuring an exceptionally solid base from which the Museum can go on to even greater achievements in the future."
JoAnn Edwards has led MCD from its founding in downtown San Francisco in 2003, to its relocation and acclaimed 2013 grand reopening in San Francisco's historic Dogpatch district. The Museum has been recognized as "the Best Boutique Museum in San Francisco" and its museum store as "the best Boutique Museum Store in San Francisco." MCD has grown into an internationally recognized cultural institution that extends its institutional mission beyond its brick-and-mortar space. Just last year, MCD was named a finalist for the 2022 National Medal for Museum and Library Service, the nation's highest honor given to museums and libraries that demonstrate significant impact in their communities.
Edwards is a staunch advocate for artists, as well as an expert in the fields of contemporary craft and design. She was awarded the 2023 Shine Award by Design Bay Area for her outstanding generosity, commitment, and contributions to the design community in the Bay Area. She has served as one of the jurors for the Dutch Design Awards at Dutch Design Week in Eindhoven, Netherlands and was an international visitors program invitee at the Het Nieuwe Institut DDW in 2022. Edwards was lead speaker for MUSCON 2016 in Miami Beach, co-organized by The Wolfsonian — FIU, Design Miami/ and the Vitra Design Museum. She is a frequent panelist at national conferences, as well as a juror/critic for such institutions as the American Craft Council, California College of the Arts, International Contemporary Furniture Fair, Bellevue Arts Museum, Palo Alto Art Center Foundation, Arts Council Santa Cruz, Patterson-Appleton Art Center, 2019 CODAawards, ENGAGE Art Fair. Edwards is a former member of the Board of Directors and Chair of Exhibitions for the Furniture Society.
Thanks to the leadership of Ms. Edwards, MCD's next executive director will inherit an organization that is financially sound. Ms. Edwards is pleased to acknowledge the generosity of the Windgate Foundation in establishing and funding a newly designated legacy endowment, the Museum of Craft and Design Endowment, in the amount of $10,000,000, through the Arkansas Community Foundation.
MCD's Board of Directors has formed a committee consisting of esteemed national professionals and key board members to help guide this transition. MCD has engaged Koya Partners to assist with the search.
Koya invites interested parties to learn more about this opportunity in the coming months by visiting its website: www.koyapartners.com
###
For additional information please contact:
Sarah Beth Rosales, Marketing and Communications Director, sbrosales@sfmcd.org
Above images: Museum of Craft and Design, 2023. Photo courtesy of Matthew Millman. JoAnn Edwards' headshot photo courtesy of Scott R. Kline.