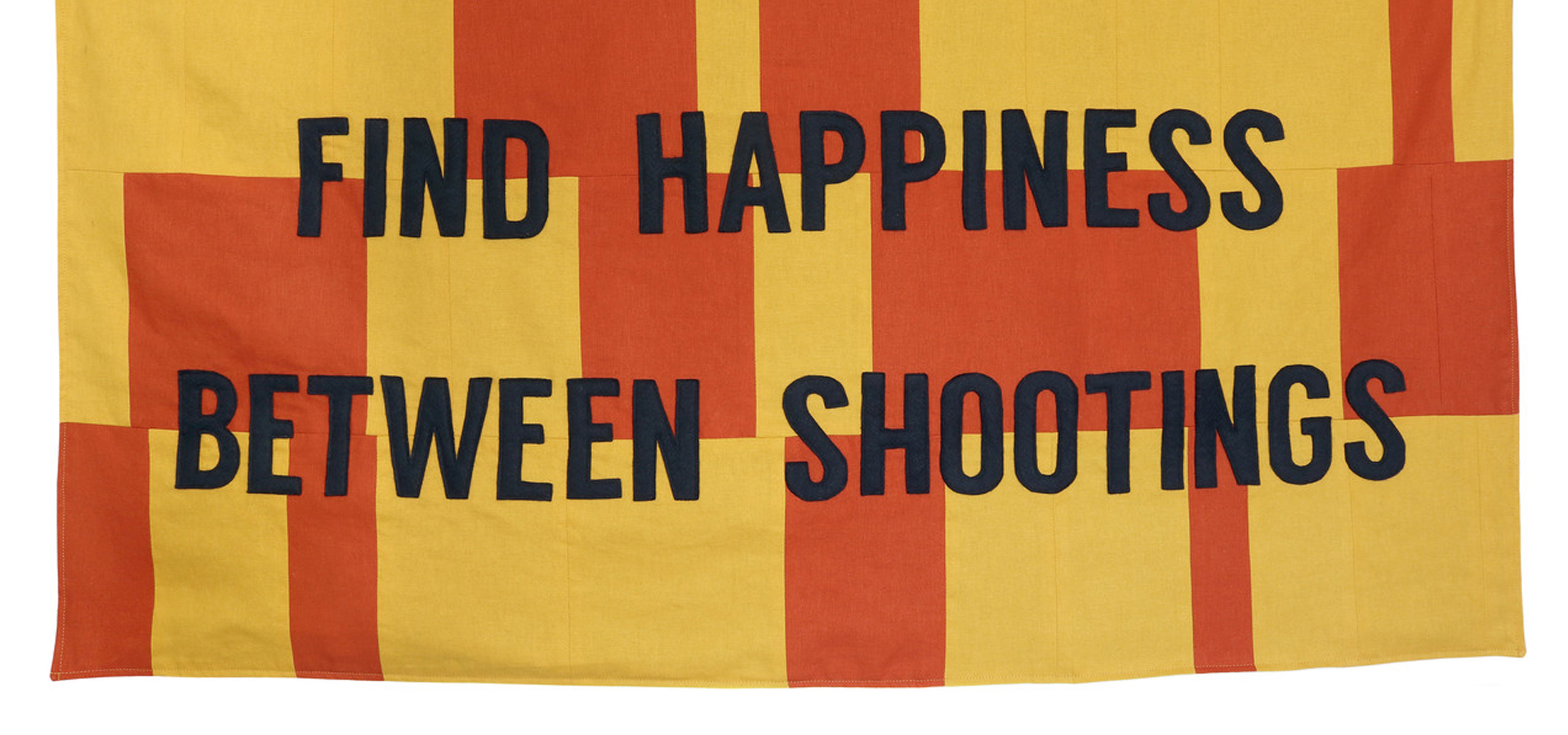 Between Shootings is a commentary on the reality of living with the frequency of gun violence in the United States. It is a banner made of pieced linen appliquéd with felt letters. The patterns in the fabric suggest a timeline showing when incidents happen, with breaks in between. The text uses the structure of inspirational phrases that are prevalent on social media. These phrases epitomize the often toxic positivity that is constantly emitted through social media, a facade that works tirelessly to mask the reality we live in. The truth is that gun violence is an epidemic in the United States. This piece was born out of a continued frustration with the lack of action by those in power in the U.S. to combat this epidemic.
Jen Graham, Between Shootings, 2019. Image courtesy of the artist
Purchase this artwork and others from the Call & Response exhibition online at MCD's Artists Marketplace.
ARTIST MARKETPLACE
Jen Graham is a fiber artist from Reno, Nevada. Embracing the history of fiber art as a form of storytelling, recording family history, and protest, she uses traditional embroidery and sewing techniques to both reinvestigate American history and discuss current political and social issues. She has exhibited her work in both solo and group exhibitions throughout the United States, including at the Nevada Museum of Art, the San Jose Museum of Quilts and Textiles, and the Muskegon Museum of Art.