"Art and Other Tactics: Contemporary Craft by Artist Veterans"
Wednesday, November 11, 2015
12:00 PM (Tour)
Open 11:00AM-6:00PM
In celebration of Veterans Day, the Museum of Craft and Design is honored to provide free admission for everyone on Wednesday, November 11th from 11am-6pm.
Experience The museum's current exhibition Art and Other Tactics, which explores the role that craft has played in the lives of military veterans since World War II. Discover contemporary artworks that reflect on the personal and political outcomes of war and military service, and the stories behind the works and the artists themselves.
Free Veterans Day programs include a noon exhibition tour with Curatorial Assistant Ariel Zaccheo of "Art and Other Tactics: Contemporary Craft by Artist Veterans," followed by a demonstration with a service dog from Operation Freedom Paws, a charity that empowers veterans by matching them with rescued dogs, then training them together to become certified service dog teams.
Veterans Day is a public holiday held on the anniversary of the end of World War I (November 11) to honor US veterans and victims of all wars.
– – – – – – –
Please invite your friends, family and colleagues to experience this powerful exhibition which focuses on the healing and connection veterans have found through their creative practices.
Free admission for all visitors!  Veterans and their immediate families may visit for free for the duration of this exhibition.
RSVP on Facebook or by emailing cnickell@sfmcd.org

Installation photos by Kurt Lundquist
Tour will be led by Curatorial Assistant Ariel Zaccheo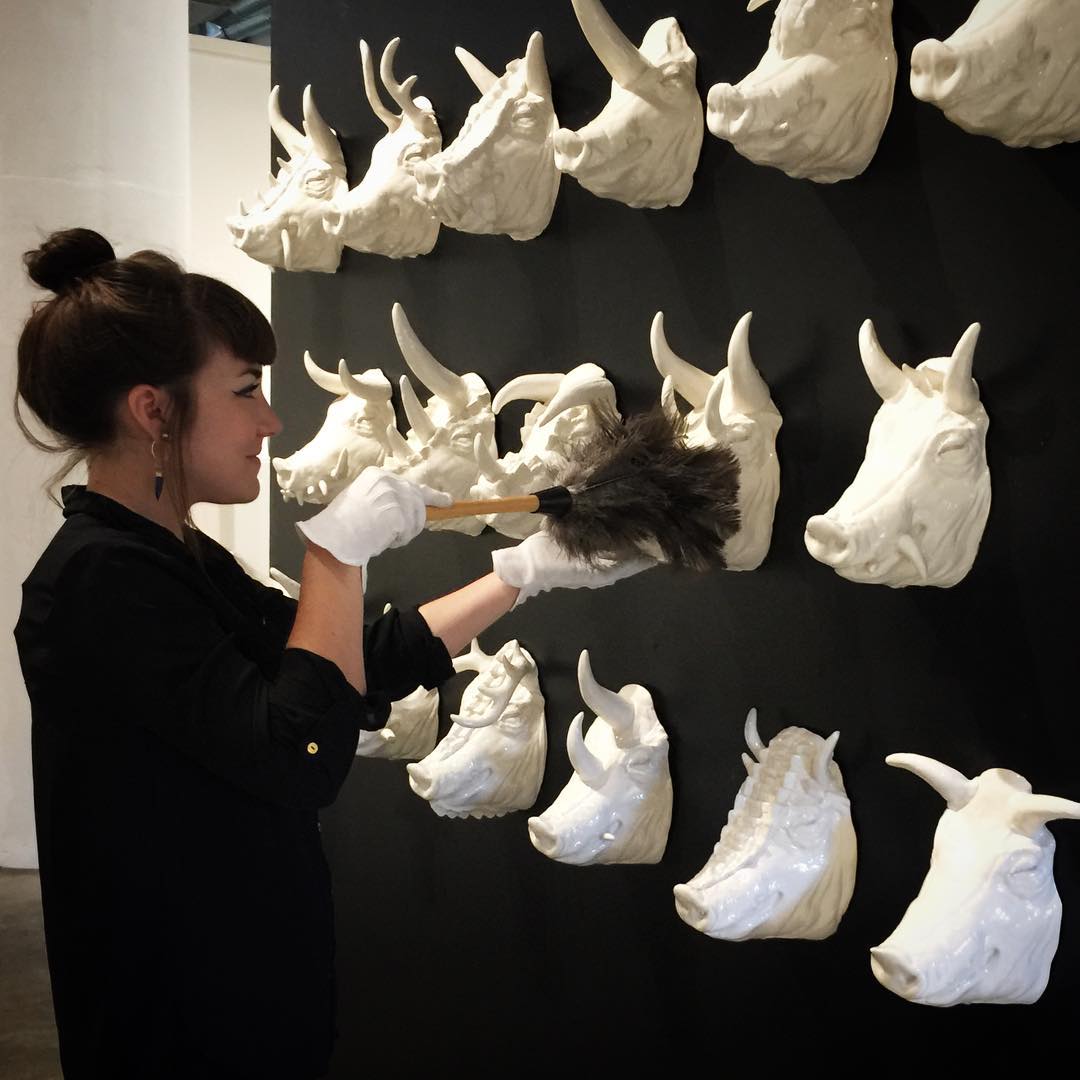 Thank you to those who support this event: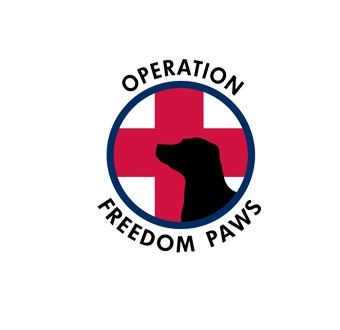 Operation Freedom Paws empowers Veterans and others with disabilities to live a quality life.