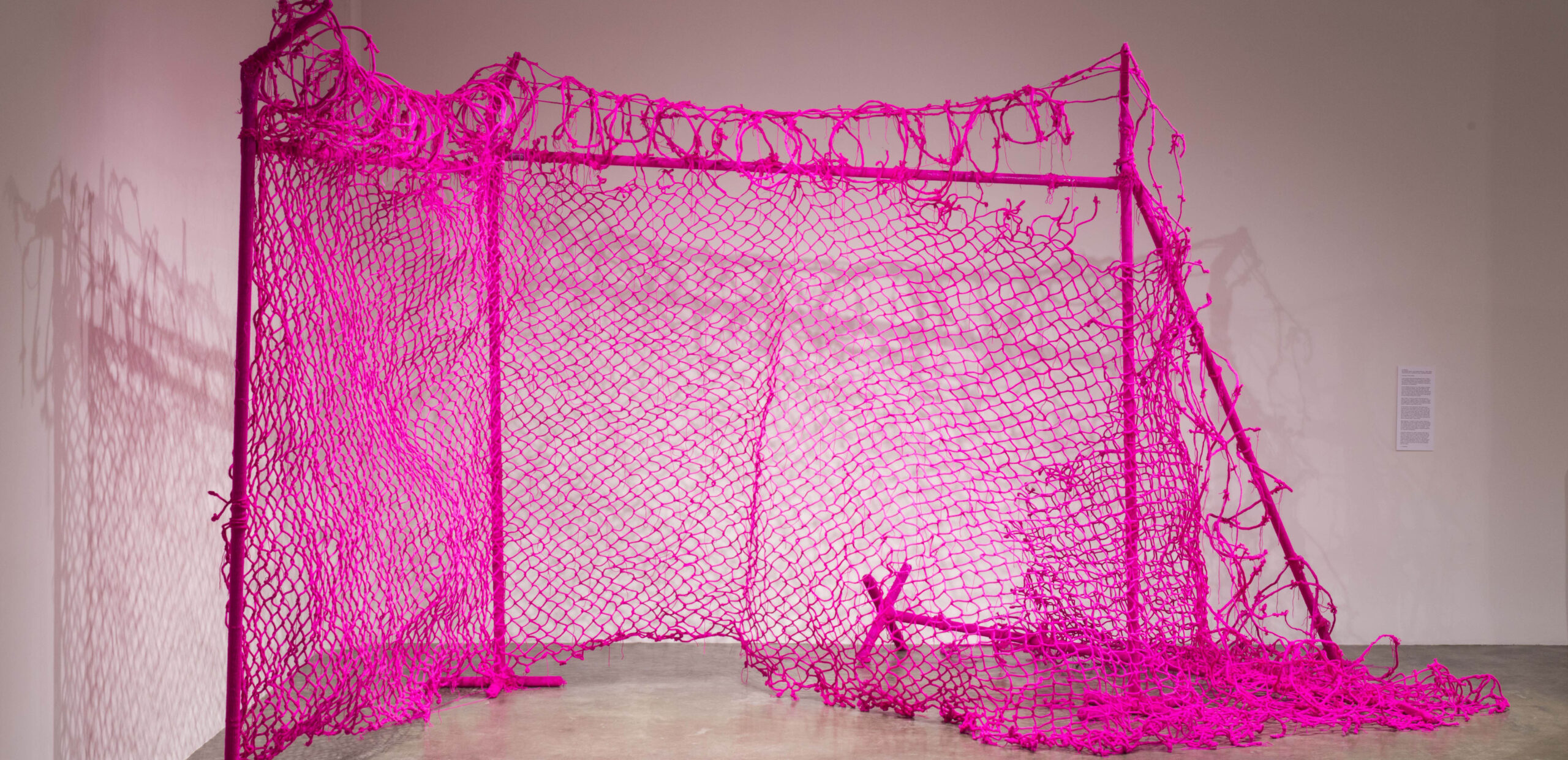 Lines that Tie: Carole Beadle and Lia Cook
April 9–August 7, 2016
Guest Curator
Deborah Valoma
Honoring the far-reaching impact of two pioneering CCA Textile faculty members
On the occasion of their retirement from long-time tenure as faculty members in the Textiles Program at California College of the Arts (CCA), Lines That Tie honors the far-reaching impact of Carole Beadle's and Lia Cook's illustrious making and teaching practices.
As active contributors to the revolutionary fiber art movement in the 1970s, Beadle and Cook brought their groundbreaking careers to the CCA Textiles Program. Their innovations in the field and inspired teaching have helped build one of the premier fine arts-oriented textile programs in the country. Over four decades, their aesthetic legacy has rippled outwards to hundreds of undergraduate and graduate students, many of whom, in turn, have launched prominent careers of their own.
Above Image: LJ Roberst, We Couldn't Get In. We Couldn't Get Out, 2006-2007. Image courtesy of Lucas Saugen.