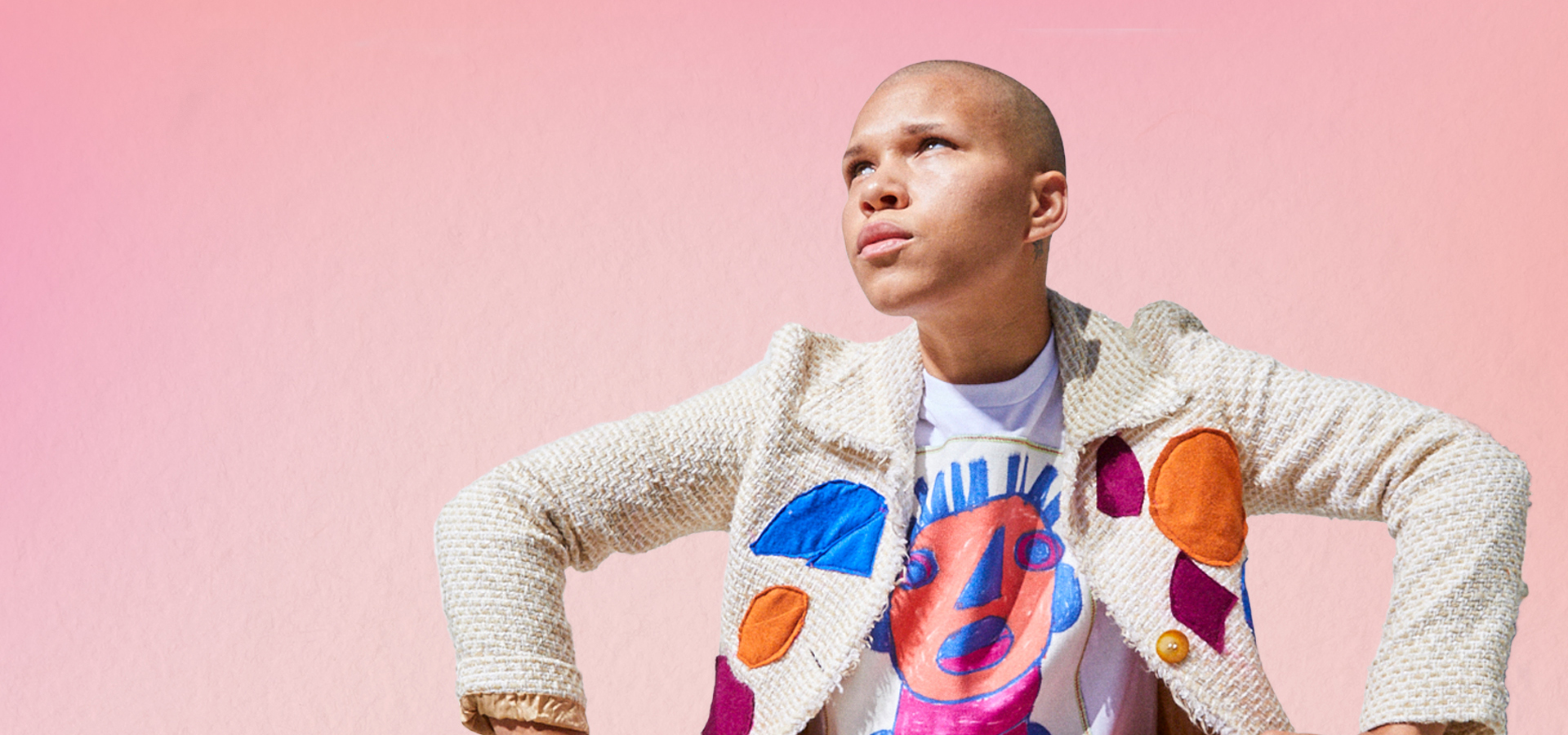 Mode Brut
September 4, 2021–January 23, 2022
Curators:
Cléa Massiani
Ariel Zaccheo
Support of Mode Brut is generously provided by Pamela and David Hornik. Additional support provided by the National Endowment for the Arts, Coordinated Resources Inc. of San Francisco, The California Wellness Foundation, Industrial Designers Society of America (IDSA), Clair and Jeff Bright, and HomeLight, Inc. Mode Brut is made possible in part by the Gucci Changemakers Impact Fund and The Creative Work Fund, a program of the Walter and Elise Haas Fund that also is supported by The William and Flora Hewlett Foundation. In-kind support provided by Saks Fifth Avenue, Sterling Graphics, and DOGO.
The Museum of Craft and Design's exhibitions and programs are generously supported by the Windgate Charitable Foundation and Grants for the Arts. Additional support is provided by Robyn and John Horn, Hunter Douglas, and Dorothy Saxe.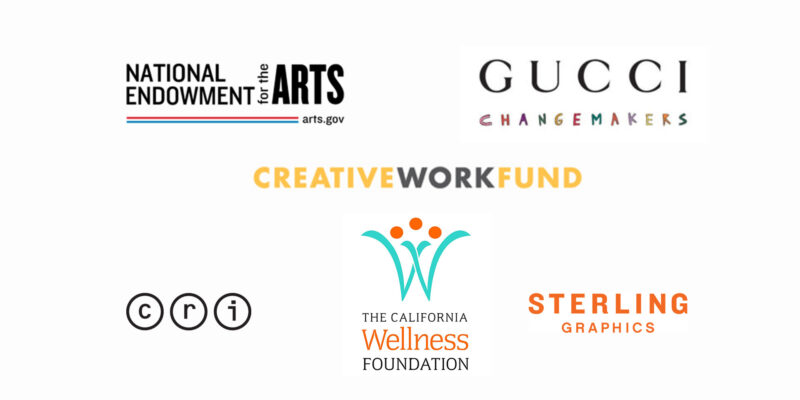 In collaboration with Creativity Explored, the Museum of Craft and Design is excited to present a fashion-related exhibition featuring unique designs by over 50 Creativity Explored artists. Mode Brut will highlight their practices through textile-based work while inviting collaborators (artists, designers, and brands) to produce and design alongside developmentally disabled artists.
The exhibition challenges museumgoers to think past the familiar modes of apparel by redefining what, and who, is fashionable. It encourages viewers to consider the role fashion can play in responding to questions about accessibility, gender roles, and identity, through the lens of artists with developmental disabilities and at the corner of Visual Arts, Fashion, and Outsider Art. Mode Brut explores the possibility of reinventing the concept of fashion: using odd materials or recycled fabrics, thinking about gender and gender identity through fashion, considering body shapes for adaptive clothing, and more. The display will follow, allowing organic narratives to take place while using the "fashion show" segment as the center of the story, aiming to create stylish, innovative, and humorous compositions.
Focusing on art practice as fashion, the exhibition will feature four collections of inspiring new fashions made by designer teams alongside local artists with developmental disabilities: Creativity Explored Studio Line, community art collective Bonanza, Queer advocate and model Yanni Brumfield, and San Francisco-based Haute Couture fashion brand Tokyo Gamine.
Image: Outfit designed by Ayana "Yanni" Brumfield and Vincent Jackson for Mode Brut, 2021. Image courtesy of Rob Williamson
All visitors to MCD need a daily admission ticket, even those receiving free admission. Tickets may be purchased at the front desk or online up to 60 days in advance. Reserving tickets online is not required, but encouraged.
360º VIRTUAL WALK-THROUGH
To view in full-screen, please click the icon on the bottom right corner. You will need to disable ad-blocking software in order to view it.
Sign up to RSVP for the virtual premiere of the Mode Brut runway show on September 30th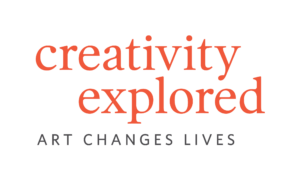 Creativity Explored
(CE) is a studio-based collective in San Francisco that partners with developmentally disabled people to celebrate and nurture the creative potential in all of us. Founded in 1983 by Florence and Elias Katz, an artist, and a psychologist, CE has facilitated the careers of hundreds of disabled artists, serving as a model in the field of art and disability worldwide.
Creativity Explored now supports 130 developmentally disabled artists with two communal art studios, independent studios in the community, virtually through online classes, and at the 16th Street gallery. CE's person-centered programs respond to the artists' individual needs – offering art supplies, training, exhibition, sales, and licensing opportunities in traditional and digital media. CE artists have seen their work exhibited in museums, galleries, and art fairs in over 14 countries and have earned over $2 million from their art. Creativity Explored's life-changing programs continue to open doors of inclusion to center the personhood and creative vision of developmentally disabled people. Most importantly, Creativity Explored is a source of community, empowerment, and dignity.
CREATIVITY EXPLORED PARTICIPATING ARTISTS*
View the press release for Mode Brut here. For more information and interview requests, contact Sarah Beth Rosales at sbrosales@sfmcd.org or 415.773.0303.
MCD welcomes the opportunity to work with you to craft sponsorship opportunities and benefits that suit your philanthropic and marketing goals. All sponsorship gifts are fully tax-deductible.
Learn more about our levels and benefits and become a sponsor today through our Exhibition Sponsorship form.
Questions? Contact our Development Team at giving@sfmcd.org.