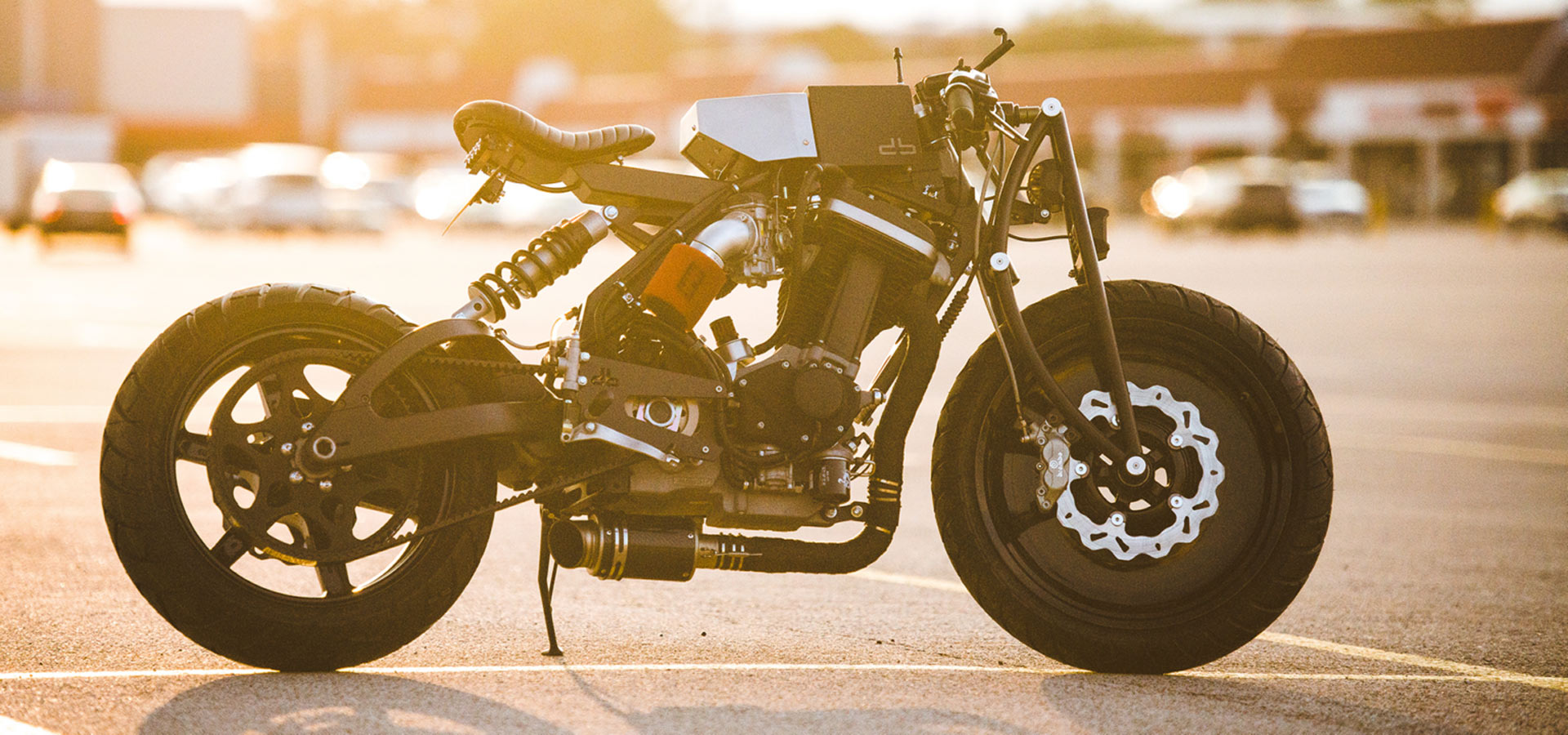 MOTO MMXX
August 22, 2020–January 3, 2021
The custom motorcycle scene has exploded over the past decade, transitioning from a fringe pursuit into a mainstream phenomenon. MOTO MMXX will display custom motorcycles that epitomize and represent the best contemporary examples of this resurgence. Featuring motorcycles from around the globe, MOTO MMXX showcases innovative international builders, cutting-edge custom motorcycles, as well as material samples, models, sketches, and renderings that unveil the creative process behind the final product.
Reflecting a broad range of techniques that builders employ, guest curator Hugo Eccles offers a glimpse behind the curtain of the custom motorcycle scene allowing visitors the ability to experience both the finished 'design' and the 'craft' behind the glossy machines. Eccles, an industrial designer and motorcycle builder renowned for his radical, future-forward designs, is the co-founder and director of Untitled Motorcycles–a design company that creates and builds custom motorcycles for both private clients and for factory brands such as Ducati, Triumph, Yamaha, and Zero. MOTO MMXX will challenge the audience's perception of the traditional motorcycle and highlight possible directions that the industry is going, can go or should go. It will showcase the actors and supporting characters, who design and build contemporary custom motorcycles using both traditional crafts and state-of-the-art technologies.
DesmoBIBU, Frankenblast, 2017. Image courtesy of the artist
To view it in full-screen, please click the icon on the bottom right corner. You will need to disable ad-blocking software in order to view.
Alexandru 'Bibu' Maslin, DesmoBIBU
Jens vom Brauck, JvB-moto
Matt Chambers, Jordan Cornille and
Jason Cormier, Curtiss Motorcycles
Alex Earle, Earle Motors
Hugo Eccles, Untitled Motorcycles
Aaron and Shaun Guardado,
Suicide Machine Co.
Kurosu Kaichiroh, Cherry's Co.
Satya Kraus, Kraus Motor Co.
Ernest Lee, Combat Motors
Mike Mayberry, Ronin
Joey Ruiter, J.Ruiter
J. Shia, Madhouse Motors
Shinya Kimura, Chabott Engineering
Walt Siegl, Walt Siegl Motorcycles
Cristian Sosa, Sosa Metalworks
Kurt Walter, Icon 1000
Jack Watkins, Watkins Motorworks
Bill Webb, Huge Design
Jay Wen & Jack Beresford, ETT.