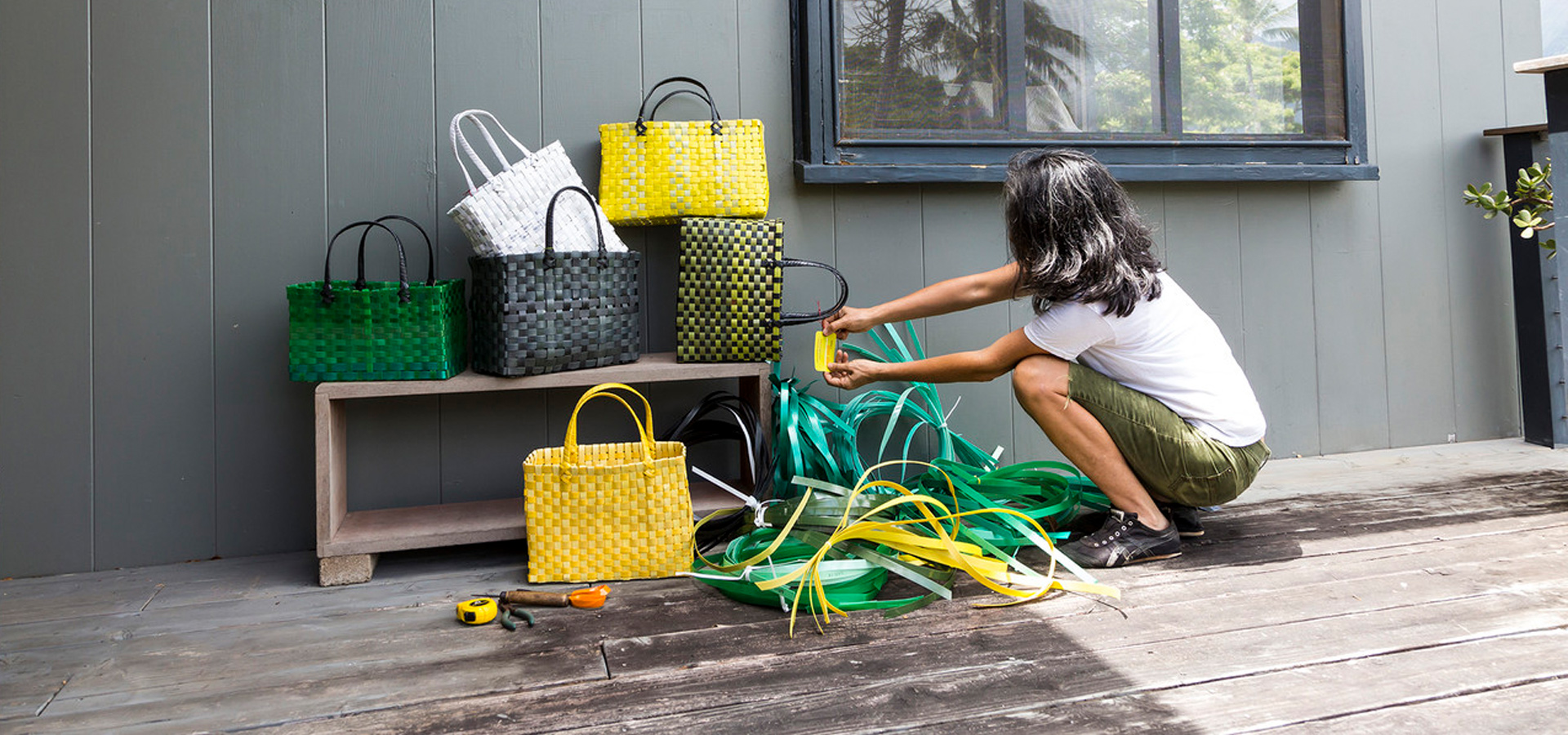 The theft of the commons is also a theft of knowledge. We have been purposefully deskilled so that all of our needs would have to be met through capitalist consumption amidst a perverse system of planned obsolescence. This project Carrying Capacity is anchored on relearning a basic craft practiced all over the globe – basketmaking. Perhaps there is nothing more fitting than to make and teach basketmaking using foraged baling straps. As commodities move across the globe, baling straps are found binding box to box, paper to paper, and everything to pallets. Used once and discarded into the waste stream.
Carrying Capacity extends the life of this "waste" material through making and skill sharing in a variety of tactics and languages, moving fluidly between real and virtual life, through the web and social media platforms. 
Gaye Chan, Carrying Capacity, 2020. Photo courtesy of the artist
Gaye Chan cofounded Eating in Public in 2003 in Hawai'i to implement projects/systems that make trouble with (and make fun of) capitalism and the nation-state. EIP disrupts the "business as usual" operations on both private and public (state) property and remake them into the commons (spaces where no one can be excluded from the means of life). Thus far EIP has initiated projects at over 1,000 sites through spontaneous and unauthorized sharing of goods and skills, including free gardens, free stores and fridges, diggers dinners, seed sharing, foraging and basketmaking demonstrations, edible weeds tastings, and more.