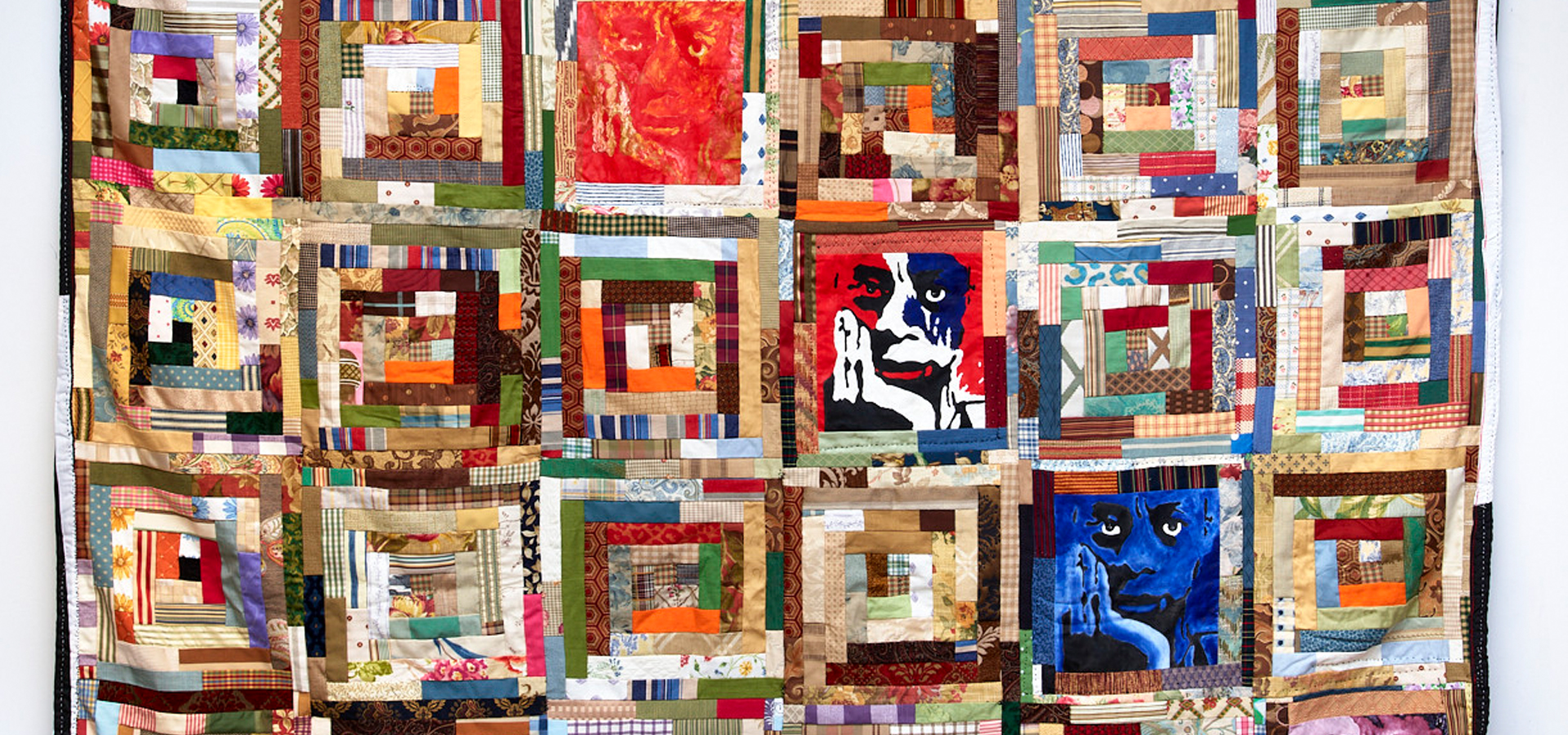 Kenya Alkebu's quilt, "Red, White & Baldwin". is a celebration and recognition of his love of the writer, James Baldwin.  The James Baldwin colorations, along the diagonal, are his unique works of art.  The center panel is especially his own creation, and it appears in posters and images of his work.  Mr. Alkebu was granted copyright ownership of his design, and this unique piece of fabric painting art.  This design is a bold combination of creative design and Americana excellence.
Kenya Alkebu, Red, White and Baldwin, 2015. Photo courtesy of the artist.
Mr. Alkebu is an inmate/ "lifer"  in the Louisiana Dept of Corrections.  He is  64 years old, and through his hospice volunteer work inside the prison, he learned quilting.  He is an avid and talented artist with fabric and is a member of a quilting group that includes free and incarcerated quilters.