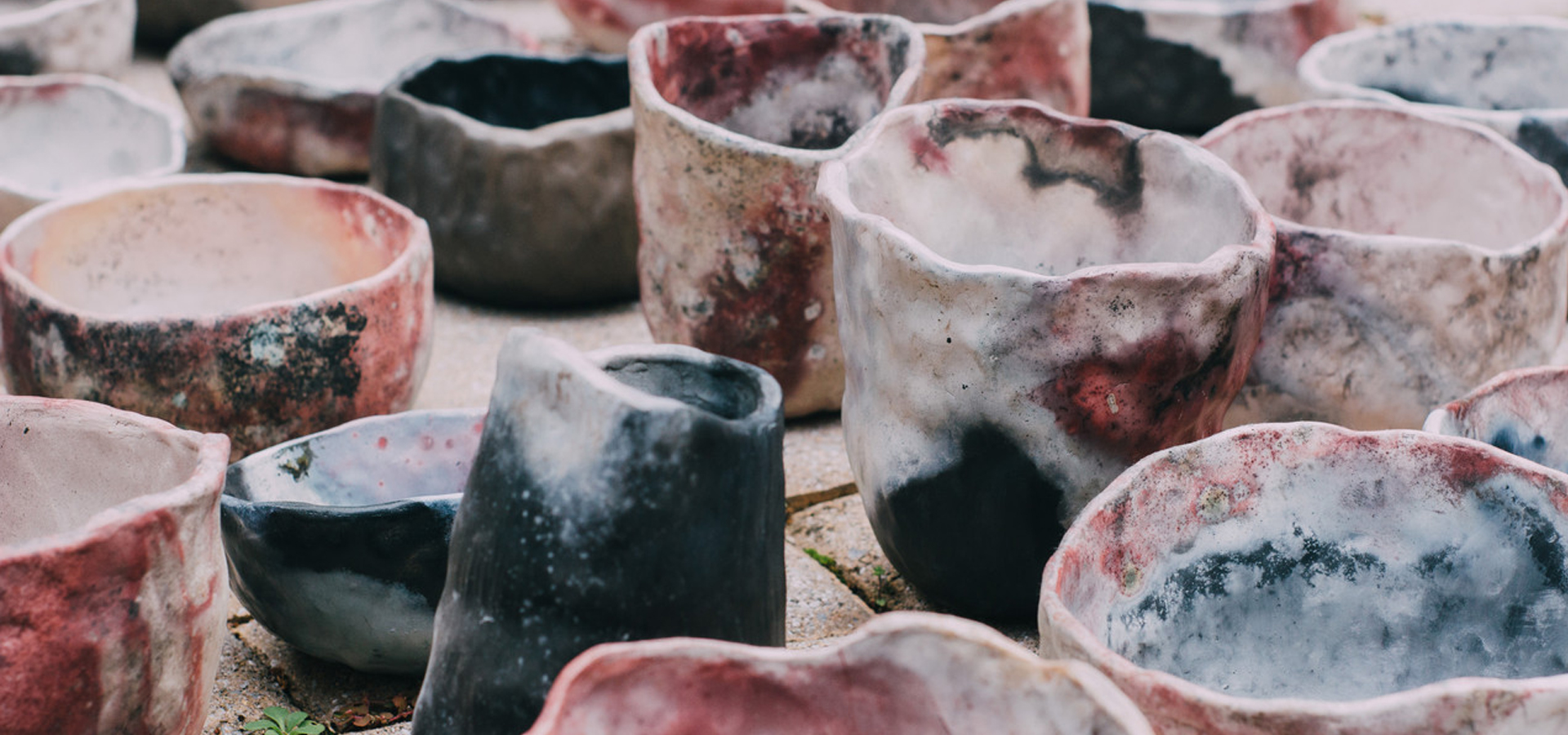 99 Clay Vessels: The Muslim Women Storytelling Project
After enduring a sustained experience of anti-Muslim bigotry, Alison Kysia created a series of 99 sculptural clay vessels that represent the 99 names of God in Islam, known as asma al-husna (The Beautiful Names). Each of the 99 pots has its own shape, size, and fire marks, each one unique while also part of the whole. The pots represent the primordial power of tawhid, the Islamic principle of the diversity of all encapsulated in the One. It is precisely this principle, the drawing together of our diverse identities in fellowship, that is the opposite of bigotry and discrimination.
As the twentieth anniversary of 9/11 approached, she realized the power of these vessels to hold the stories of other Muslim women who experienced bigotry in the 9/11 era. 99 Clay Vessels: The Muslim Women Storytelling Project gathers stories that have been excluded from national storytelling projects and multimillion-dollar memorials. These are the stories of Muslim women who have experienced and organized against two decades of rising militarism, bigotry, hate crimes, and violent and unjust government actions in the wake of 9/11. These stories complicate simplistic narratives of 'us vs. them.' These stories ask us to rethink the legacy of 9/11 by expanding the possibilities of what we choose to remember. The stories are accompanied by visual art, vocal recitation, and poetry, culminating in a website that serves as an online art exhibition, healing resource, publicly accessible learning tool, and historical archive. The project will be used in programming events throughout the country, including the creation of a new memorial.
Alison Kysia, 99 Clay Vessels, 2021. Image courtesy of Alison Kysia, Kirsten Jacobson, or Dejah Greene.
Purchase this artwork and others from the Call & Response exhibition online at MCD's Artists Marketplace.
ARTIST MARKETPLACE
Alison Kysia is a multimedia artist whose work centers on Muslims, Islam, and Islamophobia. She is currently creating a series of artwork in commemoration of the twentieth anniversary of 9/11 in 2021. As a social justice educator, she wrote a series of teaching lessons on anti-Muslim bias called the Challenge Islamophobia Project at Teaching for Change and was a facilitator for the Muslim Anti-Racism Collaborative.