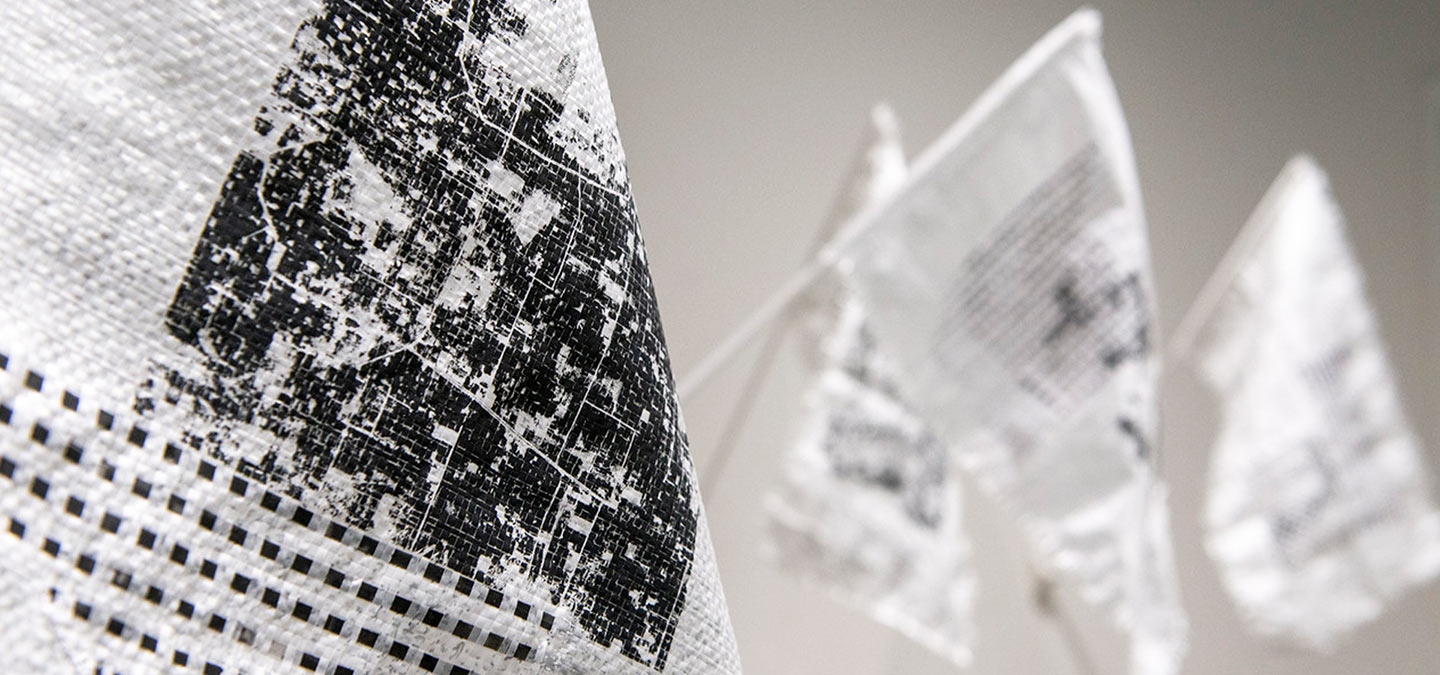 Call & Response: Craft as a Tool for Activism
A Virtual Exhibition
Jurors:
Glenn Adamson
Ebitenyefa Baralaye
Nate Watson
Call & Response: Craft as a Tool for Activism is a virtual, nationwide juried exhibition and artist marketplace, juried by Glenn Adamson, Ebitenyefa Baralaye, and Nate Watson.
The national reckoning for social justice spurred by protests and the Black Lives Matter movement has made clear that all museums and arts organizations must do better to represent, engage, financially support, and communicate with their BIPOC communities. 
"Craftivism" (as coined by Betsy Greer in her 2011 essay "Craftivist History" in Extra/Ordinary: Craft and Contemporary Art) celebrates the power of craft to bring about political change. This juried exhibition intends to highlight artists that are working at this crucial intersection of craft and activism, uplifting their political ideals and their communities through their medium of choice. 
This open call to artists and craftspeople resulted in submissions employing a diverse range of mediums, practices, and concepts. With material practices ranging from neon signs to ceramics, concrete, cut paper, embroidery, textiles, clothing and fashion, jewelry, woodworking, social practice, and makeup artistry; the entries also spoke to diverse issues: ecology, racism, social injustice, police brutality, prison reform, feminism, trans rights, gun control, voting rights, immigration, gentrification and much more, painting a portrait of the issues that face Americans today.
Of these entries, our esteemed panel of three jurors (curator and writer Glenn Adamson; ceramist and teacher Ebitenefya Baralaye; and teacher, artist, and ED of Public Glass Nate Watson) selected 50 applicants to include in the virtual exhibition. Their selections include established and emerging artists from across the country. 
Call & Response: Craft as a Tool for Activism Artist Marketplace will be active through September 30, 2021.
Visit the Call & Response Artist Marketplace
CALL & RESPONSE VIRTUAL EXHIBITION
Craft and protest might initially seem like an odd pairing. Craft is a typically slow affair, in practice, the result of long training. Protest is fast, urgent, often responsive to the moment. Yet perhaps it's for just this reason that the two are so good to think about together. The technical, embodied reality of craft can be a way to show commitment, and provide an enduring context for statements that might otherwise feel ungrounded.  Likewise, the political imperatives of protest can bring a needed energy to craft, pushing it outside of its conventions. As a historian, I've been struck by how often the two come together – from the founding moment of our country (most of the people who threw the British tea into Boston Harbor were artisans) through the Freedom Quilting Bee of the Civil Rights Era. In helping to jury this selection, I was bearing those precedents in mind. I was looking not only for work that was vibrant and resonant, but also achieved real contact with the public realm. To be effective, any protest (handmade or not) needs to get out into the streets, into the sphere of everyday discourse. Where it matters.
"Before even diving into ideological aims, craft relies on respect for tradition, materials, education, and history to be grasped and engaged in making things. There is a significant alignment in mental and physical postures that people who work in or appreciate a particular craft share.  That foundational alignment promotes a productive arena for people to share their stories, experiences, beliefs, and convictions. The connection to material and media in craft is particularly significant. Storytelling on its own is a craft but its imaginative realms can be (and are sometimes by design) more disconnected from the earth, body, and living realities of the present.  The materiality of craft not only grounds what is being expressed but also serves as a bridge for those who are outside of the lived experience of what is being expressed. The material nature of Craftivism fosters a type of communication that is more focused on access than exclusion. This posture of communication does not make assumptions about an audience. It can generously host both its message and its audience in a power dynamic that disrupts the antagonistic status quo of debate in society. I think of this when I read David Drake's poetry on his pottery pieces – the uniquely expressive voice of an artist who would not be silenced by his captivity or society's expectations of him as an enslaved person. I think of this also when I see the patterns on the quilts of Gee's Bend – an aesthetic of abstract patterning that by circumstance and intention, defied the prescribed order of early American quilts to evoke their own ancestry, community, and stories."
Read more by Baralaye here.
VIEW PROJECTS THROUGH ARTIST GALLERY
Hannah Alex Younger, Relational Values, 2017.
Image courtesy of the artist
Cassie Arnold, Itty Bitties (Self Portrait), 2021.
Image courtesy of the artist
Kimberly Camp, Shango, 2019.
Image courtesy of Jack Ramsdale or Lonnie Graham
Isaac Couch, The Politician, 2021.
Image courtesy of the artist
Kimberly English, Blood, Breath, Gradient, 2021.
Image courtesy of the artist
Efrat Hakimi, fig 16: forceps, 2018.
Image courtesy of Jesse Meredith
Shavon Morris, America's Honest Identity, 2020.
Images courtesy of Crystal Golden, Denver
Dora Lisa Rosenbaum, Burden (Rolling Backpack, Backpack), 2020.
Image courtesy of the artist
Justin Rothshank and Isaac Scott, Protest Vases, 2020.
Image courtesy of the artist
Shani Richards, Bulletproof?, 2015.
Julia Kim Smith, Receipts, 2017.
Image courtesy of the artist
Tim Tate, Justinians Oculus, 2020.
Image courtesy of Pete Duvall
Anne Wolf, Enough, 2018.
Image courtesy of John Wilson White
Evelyn Wong, Mooncakes for Democracy, 2020.
Image courtesy of the artist
Yu-Wen Wu, Lantern Stories (Night View at Chin Park, Boston), 2020.
Image courtesy of the artist
The Artist Marketplace is a companion to the virtual exhibition, which we invite you to explore and shop. Each artwork sale directly supports the artists and the Museum of Craft and Design.
The Artist Marketplace will be active for a limited time only through September 30, 2021.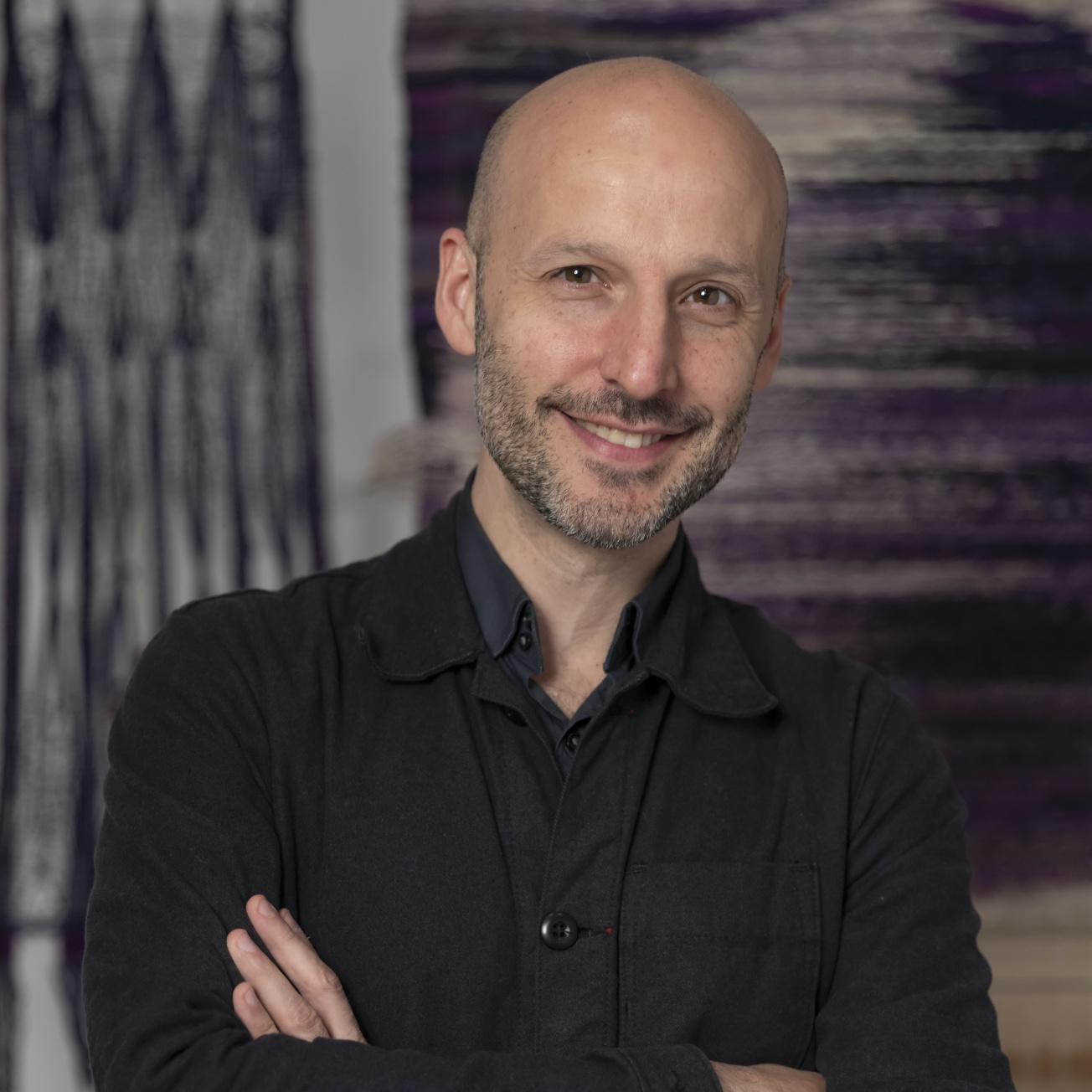 Glenn Adamson is a curator, writer and historian based in New York. He has previously been Director of the Museum of Arts and Design; Head of Research at the V&A; and Curator at the Chipstone Foundation in Milwaukee. Adamson's publications include Thinking Through Craft (2007); The Craft Reader (2010); Postmodernism: Style and Subversion (2011, co-edited with Jane Pavitt); The Invention of Craft (2013); Art in the Making (2016, co-authored with Julia Bryan-Wilson; and Fewer Better Things: The Hidden Wisdom of Objects (2018). His new book, Craft: An American History, will be published by Bloomsbury in January 2021.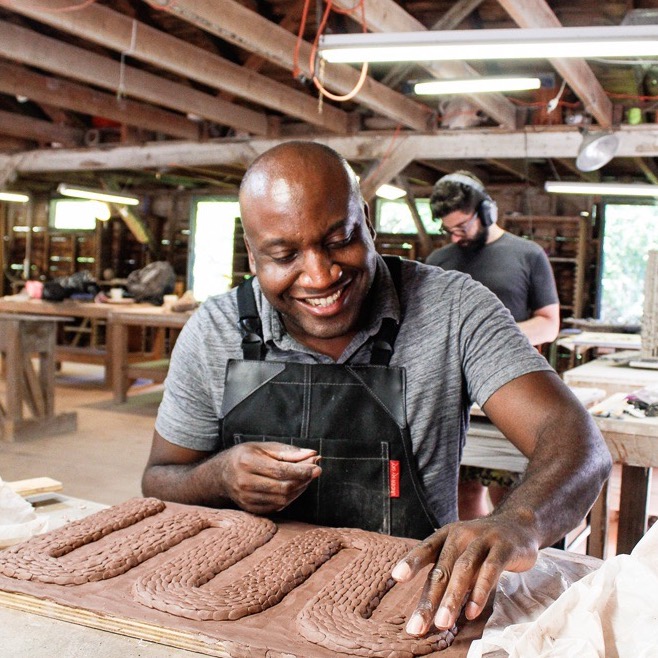 Ebitenyefa Baralaye is a ceramicist, sculptor, and designer. His work explores cultural, spiritual, and material translations of objects, text, and symbols interpreted through a diaspora lens and abstracted around the aesthetics of craft and design. Baralaye received a BFA in ceramics from the Rhode Island School of Design and an MFA in ceramics from the Cranbrook Academy of Art. Baralaye was an AICAD Teaching Fellow at the San Francisco Art Institute from 2016 to 2018 and will be featured in the "Objects: USA 2020" exhibition and catalog. He is currently an assistant professor and the Section Head of Ceramics at the College for Creative Studies in Detroit, MI.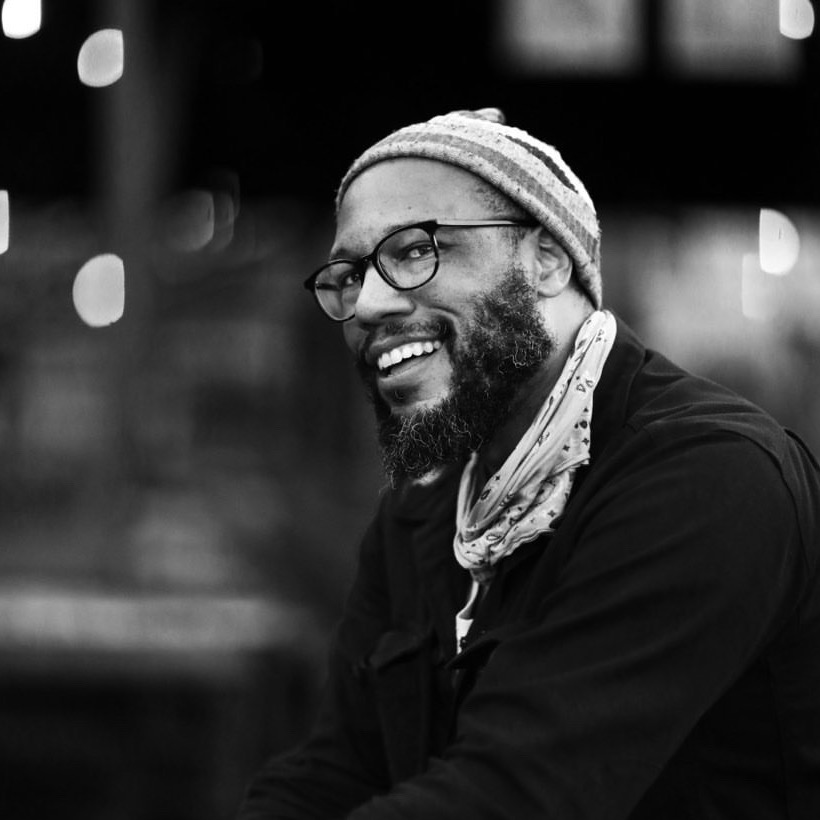 Nate Watson currently lives and works in San Francisco as a visual artist, educator, and the Executive Director of the Bay Area arts non-profit, Public Glass.  Before pursuing a graduate degree at the California College of Arts in 2004, Nate received a BA in history from Centre College and was awarded grants from the Rhode Island Foundation, and the Rhode Island Council For the Arts for his work concerning immigration, labor, and craft traditions.  In 2012 Nate co-founded Light A Spark, a collaborative glass-focused arts program that provides rare opportunities and resources for youth in the underserved communities of San Francisco. Nate is currently faculty at the California College of the Arts and has lectured nationally as a visiting artist at the Massachusetts College of Art, Centre College, UC Fullerton, Sierra Nevada College, San Francisco State University, The University of San Francisco, and RISD. His trans-disciplinary practice ranges from photographs, architectural interventions, and poetic imagery, to curatorial projects with the collective, Related Tactics, investigating and producing creative projects, opportunities, and interventions at the intersection of race and culture.  Recent projects include works for the Museum of Capitalism (New York iteration), Wexner Center for the Arts (winter 2021), Berkeley Art Center, and the SF Chinese Culture Center.